If you want happy customers that are loyal and profitable, you need to be different.  How can you be different, you ask?  Great question.  And the answer is: Go the extra mile.  In this article, I will explain how to go the extra mile to be a deliverer of happiness and explode your bottom line.
Sound too good to be true?
Think again.
Now I know what you're saying.
On the one hand, the Internet is astounding for consumers with so much choice and information.  On the other, it's challenging for businesses because of global competition.
But know this.  Success is bound up in specific principles that are timeless and proven.
To go the extra mile is one such success principle.
When you know how to apply this one little known but powerful success principle, you're well on your way.
Success Whisperer Napoleon On How To Go The Extra Mile
As an entrepreneur, you stand on the shoulders of giants like Napoleon Hill.  Through his book, Think and Grow Rich, Hill  helped millions of people.
In great detail, Hill describes why and how to go the extra mile.  In Hill's words,
"render more and better service than you are paid for, and sooner or later you will receive compound interest from your investment."
Two phrases in Hill's quote stand out: "sooner or later" and "compound interest."
If you're looking to 'get rich quick,' stop reading this article and look elsewhere.  Authentic success takes time.  Period.  End of story.
Although most people have heard of compound interest, few realize its power.
Make no mistake, when you go the extra mile you're using the principle of compound interest.

Step #1: Realize That Going the Extra Mile Is Like Compound Interest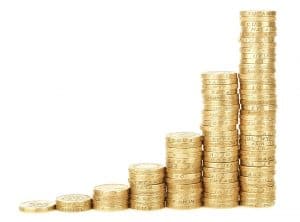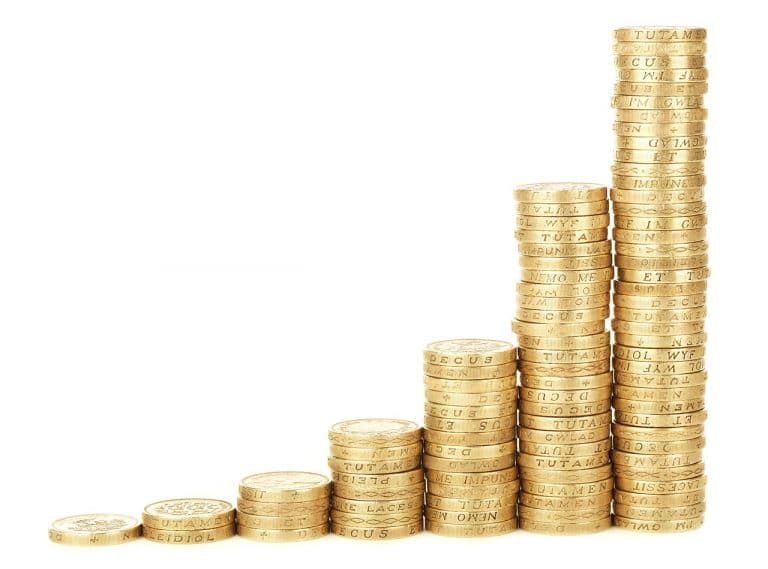 Warren Buffett considers compound interest the 8th wonder of the world.
And for a good reason.
Let me illustrate.
Tell me something.  Would you rather have $1 million dollars right now or a penny that doubles every day for 30 days?
Most people choose $1 million dollars right now.
And surprise, surprise, this is the wrong choice.
Through the power of compound interest, the penny turns into $5,368,709.12 in 30 days.
That's right, $5.3 million from a penny doubling every day.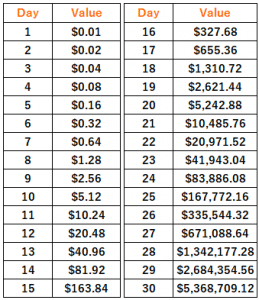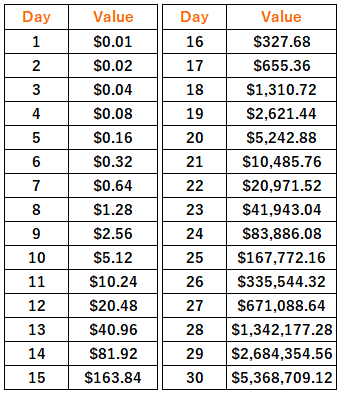 We can both agree that it's not often that investments double every day.  That said, the power of compound interest still holds.
Ever wonder where the expression of "the rich get richer" comes from?
Now you know.
[tweet_box design="default" url="http://jef.tips/OShYA" float="none"]When you go the extra mile through your actions, you invoke the full power of compound interest.[/tweet_box]
Your actions, over time, build up both value and good will for your customers.
Step #2:  Make It A Habit To Go The Extra Mile Every Day

Going the extra mile is both a philosophy and way of life.
Case in point, ultra-successful entrepreneurs go the extra mile every day.
When you go the extra mile, it's important to expect nothing in return.
Remember, your decision to go the extra mile is because you choose to.
Yes, it would be nice to have your time and effort acknowledged.
Even better to have your time and effort rewarded with more business.
Give generously of your time and insights and expect nothing back.
I've yet to meet a successful entrepreneur who doesn't go the extra mile.



Mary Kay Ash was a businesswoman and founder of Mary Kay Cosmetics.  Mary Kay says it all in her quote:
"Go the extra mile that failures refuse to travel.  It is far better to be exhausted from success than to be rested from failure."
Mary Kay's legacy is her company.  May Kay Cosmetics has revenues of over $2 billion and continues to thrive.
Mary Kay's willingness to go the extra mile drove her company's incredible growth.
[tweet_box design="default" url="http://jef.tips/OShYA" float="none"]When you go the extra mile both in life and business you reap untold riches in happiness and success[/tweet_box]
The numbers say it all.  HelpScout has a great article highlighting the power of customer service done right.  Companies who go the extra mile reap the following benefits:
Customers tell 9 people about a good experience 16 (nearly double) people about poor experiences
On average, loyal customers are worth up to 10 times as much as their first purchase
It takes 12 positive experiences to make up for one unresolved negative experience
91% of all unhappy customers will not do business with you again
Step #3: 4 Questions To Go The Extra Mile And Explode Your Bottom Line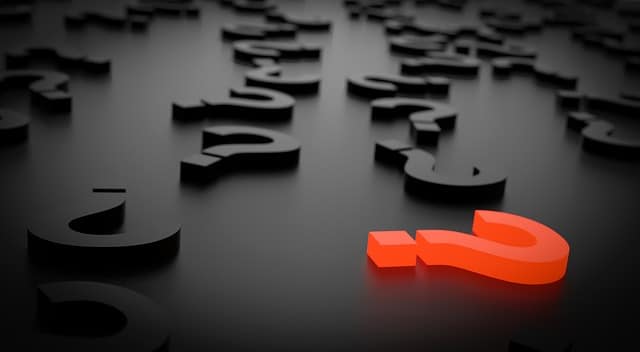 Ask the right question, and you'll get the right answer.
Author and coach Jack Canfield recommends the following four questions to ask yourself.
What do most people expect?
Do you exceed expectations?
How are you willing to go the extra mile?
What can you do to exceed expectations?
Canfield's questions build upon each other.
When you know what your customers expect, you're prepared.
Knowing your customers' expectations allows you to do an inventory of yourself.  It now becomes easy to discover if you're meeting or exceeding expectations.
And while you're at it, don't stop with you.  Look at your competitors.  Research and find out what the competition is doing and not doing.
If you're not exceeding expectations, why not?  If your competition is doing something better than you, why?
Have some fun with question 4 and ensure you win the business every day.  Ask yourself how you can add more value to those in your life.  Find out if you can you do something for your customers that you're not doing.
Check your ego at the door and ask for candid feedback.
Remember, do more listening than talking when speaking with your customers.  The feedback you're hearing is worth its weight in gold.
Step #4:  Be Pain Relief For Your Customers' Headaches

How do you go the extra mile and be pain relief for your customers' headaches, you ask?
Ask these 10 magic words and create an opportunity for you to go the extra mile and explode your bottom line"
How can I be of service to you right now?
When you say these magical words you're in a league of your own as most people don't ask this question.
Welcome requests that are above-and-beyond of what you do.
People prefer to do business with friends, not strangers.  When you go the extra mile, you become a trusted resource and friend.  Customer loyalty increases as will your sales.
By helping people, regardless of their request, you're helping yourself.
[tweet_box design="default" url="http://jef.tips/OShYA" float="none"]Successful entrepreneurs are pain relief for their customers' headaches.[/tweet_box]
Go the extra mile with yourself and your team.  Small Business Trends provides great insights on the art of customer follow-up.
Set expectations first.  Be clear on what you will follow up with and when.
 Focus on after the sale.  Keep in touch and show you care.
 Pre-emptive strike.  Anticipate problems and reach out first.  Accounting software company Sage Solutions gets it.  At tax time, Sage reaches out to its community to prevent problems.
 Remember.  Acknowledge anniversaries of when customers starting doing business with you.
 Be Special.  Nothing like reaching out with a special offer with no strings attached, just because.
 Get Personal.  People do business with people they like.  Use real names when sending emails or leaving messages.
Empower your staff to make their own decisions.  Provide the training and power to your team to deal with situations as they happen.  This is where the magic happens.
Step #5: Own Your Mistakes Even When They're Not Yours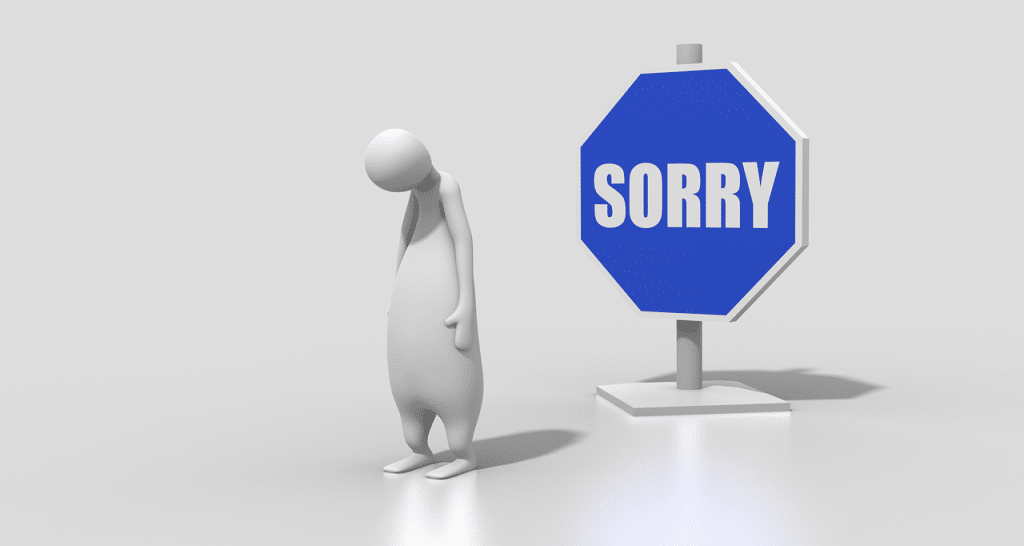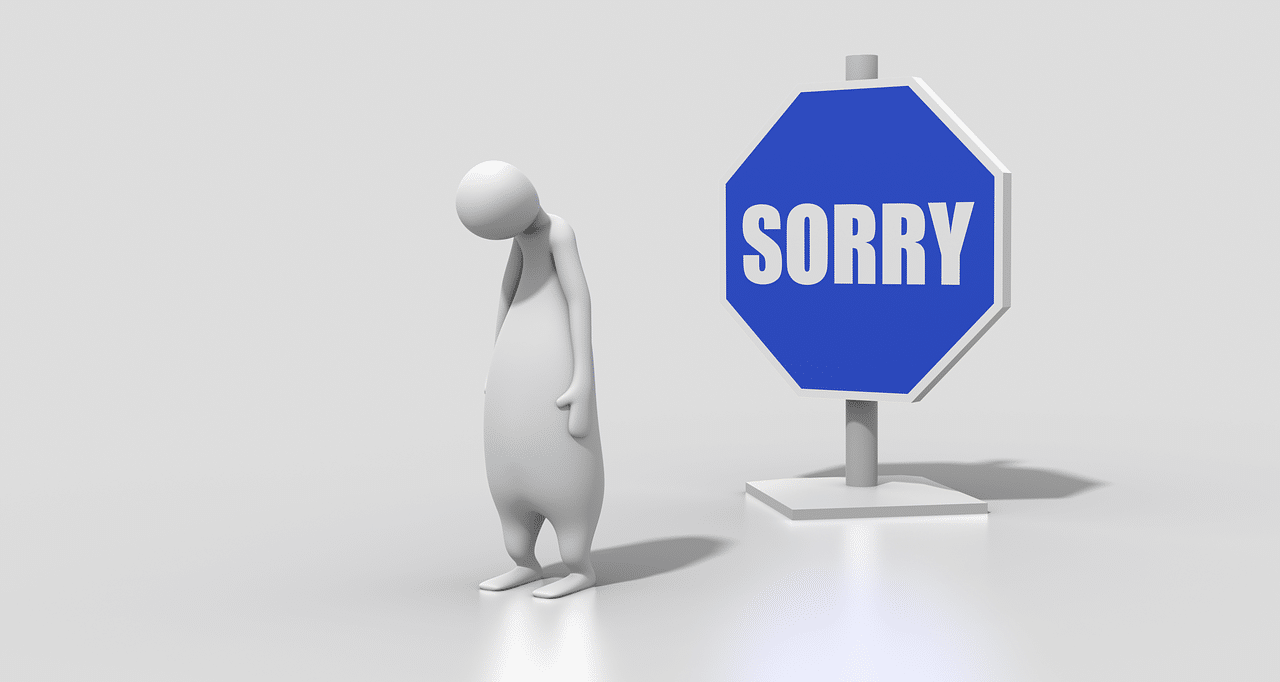 When you mess up, people expect a sincere apology and acknowledgment.
When you go the extra mile, it also means owning mistakes that aren't yours.
One of the companies I run and operate builds residential homes.  One occasion we hired a new plumber.  The plumber we hired had many years of experience and a great reputation.
Without telling anyone, the plumber used inexperienced apprentices to keep costs down.
You can imagine what happened next.
Pipes started leaking soon after the new homeowners moved in.  It was a disaster.
It would have been justifiable to blame the plumber who broke all the rules and did an inferior job.
My company hired a new plumbing contractor.  Every house the old plumber worked on had an in-depth inspection to make things right.
Any of the damages were immediately fixed and paid for by my company.  Often, homeowners asked for repairs to items not affected by the defective plumbing.  These items were also repaired, no questions asked.
And most important, every homeowner received an in-person and heartfelt apology.
The easy thing was to blame the original plumber.  The right thing and the most costly and difficult choice was to take full responsibility.
When it comes to an apology, I follow the lead of Randy Paush, the Carnegie Melon University Professor known for his famous last lecture.  You can read his story here and view the lecture here.
Paush's formula for a classy apology is as follows:
"Proper apologies have three parts:

1.  What I did was wrong.

2.  I feel badly that I hurt you.

3.  How do I make this better?"

Putting It To The Test For Going The Extra Mile
In this article, I've shared '5 to Thrive' for how and why to go the extra mile and explode your bottom line.
That said, there are some who will say that when you go the extra mile, you are wasting your time and money.
After all, the argument goes, you're paid to deliver a service or product.  Do this and no more.  Going above and beyond will hurt your bottom line.
Fair enough.
Let's answer that argument with three mini-case studies.
Mini-Case Study #1: Zappos Goes The Extra Mile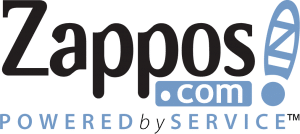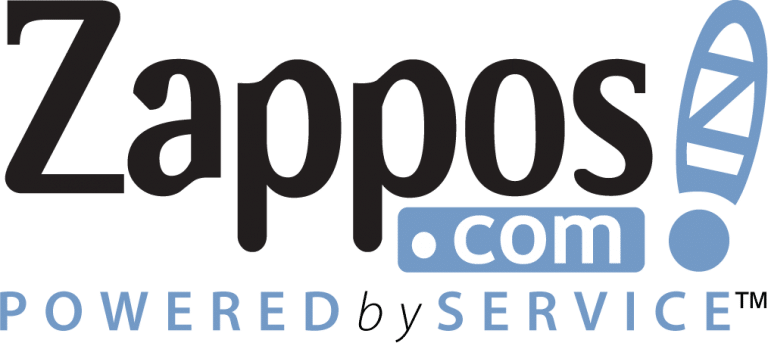 Entrepreneurs Nick Swinmurn, Tony Hsieh, and Alfred Lin started Zappos in 1999.  Zappos sells shoes online.
In 1999 the idea of buying shoes online seemed absurd.  The Internet was still in its early stages, and online shopping was not accepted by the masses.
Swinmurn wanted to start an online shoe company after he couldn't find a pair of brown Airwalks at a local mall.
The founders decided to make the Zappos experience fun and painless to stand out from the crowd.
To go the extra mile, Zappos did a few things right from the start.  Shipping is free.
If your shoes don't fit or you don't like them, no worries.  Return your shoes for a full refund within 365 days of the original sale.  And by the way, all returns are shipped at no charge to you.
Zappos customer service agents have no scripts or time limits.  A Zappos customer service agent will do whatever it takes to resolve a customer's issue.
Does this sound crazy and expensive?
The results say it all.
Before being bought by Amazon for $1.2 billion in 2009, Zappos had $1 billion in sales in 2008.
Zappos' Actions In Words
Check out these Zappos testimonials:
"Hello! I wanted to email and let everyone at Zappos know how happy I am with your service. In a time when it seems like customer service is less of a focus for most companies, Zappos continues to exceed expectations! Each time I call I am extremely pleased by the help, knowledge and general feeling of someone caring about whatever issue I'm having. You all are doing everything right and will have my business ahead of any other company. Thanks again!!" – Angela
"The exchange is perfect! You picked up on the fact that I requested size 7.5 (thank you) but what impressed me was that I had commented that the previous pair was too narrow. You sent me a "wide" and I couldn't be more pleased! I didn't even know they were available in "w." Zappos makes things right! I have always been a fan, but now I am even more so. Thank you again!" – Judy
"For the record, you guys are amazing. I received this response within 5 minutes of my inquiry. Now, we need to get Zappos to buy every other company on the planet, and teach them how to manage like you." – George
Now let's think about this.  Do you think Anglea, Judy or George will be buying shoes from a competitor anytime soon?
Not likely.
Angela, Judy, and George aren't the exception.  Most of Zappos' customers are raving fans.
Zappos ensures it goes the extra mile with BOTH its customers and its employees.
Going the extra mile with employees is more than a feel-good exercise.
Eric Siu at Growth Everywhere has a great article and Infographic linking performance to company culture.
Mini-Case Study #2: Netflix Goes The Extra Mile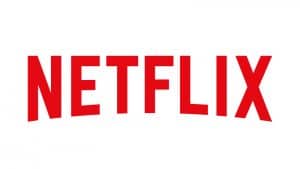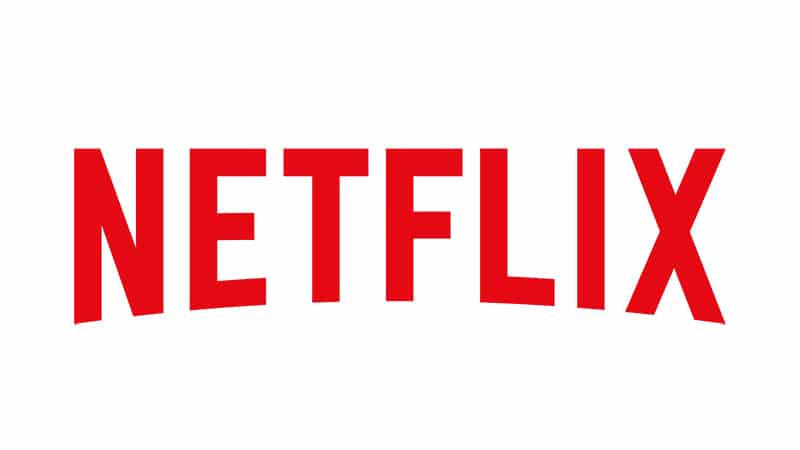 To many, Netflix was an idea in absurdity.  After all, how could a start-up take on the giant Blockbuster that was on every city block?
Reed Hastings, co-founder of Netflix, decided to go the extra mile for his customers through three things.
First, pay a flat fee to rent as many movies as desired.  Second, no late fees or penalties.  Third, free shipping of all DVDs.
Today, it's hard to imagine driving to a store to rent a movie on DVD.  But before high-speed Internet, leaving the comfort of your home to rent a movie was the thing to do.
Hastings went the extra mile by removing as many pain points as possible from the process.
As it turns out, Hastings and Netflix were warming up.
Hastings made a 'bet the farm' decision to invest in streaming technology.
If Hastings was right, the mail-order side of Netflix would be out of business.  In its place would be a new business of streaming any movie, anytime.
Looking back today this seems like the obvious choice.
It wasn't.
If you're old enough to remember, Internet speeds were slow.  Really SLOW!
So what drove Hastings to make this bold decision?
Hastings decided to go the extra mile and do what's best for his customers.
Once again, Hastings solved a problem for movie watchers who were waiting for DVDs to arrive in the mail.  Through streaming, Netflix customers watch movies anywhere and at any time for a low rate
The marketplace spoke.
Blockbuster is out of business.
Netflix reigns supreme with over 75 million subscribers in 190 countries.
And all from deciding to go the extra mile!
Mini-Case Study #3 – A Personal Story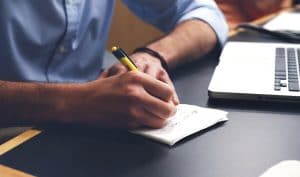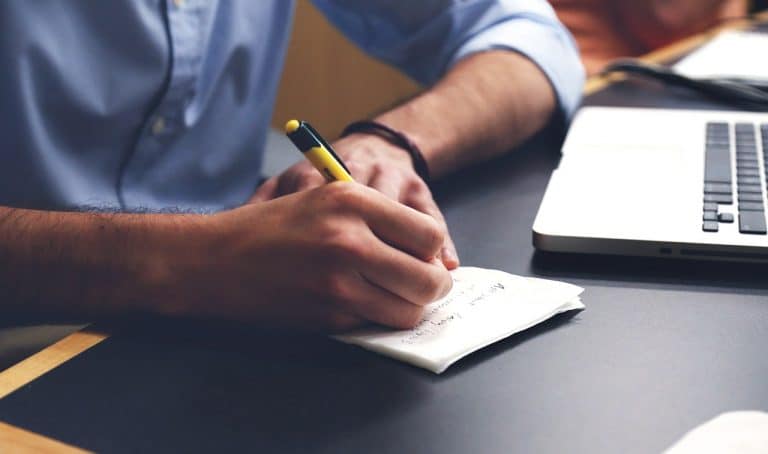 I had just graduated and launched an online learning company, Embanet.
I was at an industry conference and trade show for universities and colleges.  Lack of money ensured that I did the trip solo.
From the founder to the session speaker, to the setup guy for my trade show booth, I did it all.
The long hours of standing on a concrete floor took its tool.
The conference ended at 4 pm.  By 2 pm most of the exhibitors, my competition included, called it quits.
At 4:15 pm I began to pack up when a gentleman walked up with some questions.
The truth is, I was the only person he could speak with!
For the next hour, I answered every question the gentleman could think of with a smile.
Most of the questions had nothing to do with Embanet.
When I asked the gentleman who he was and what he did, I received a vague answer.  I didn't push the topic.
With all the questions answered, the gentleman thanked me and left as quick as he arrived.
I felt great knowing that I went the extra mile. I also developed the habit of not expecting anything in return.
It took me a few minutes to realize that I was speaking with the gentleman who visited me at the end of the trade show.
It turned out the that the gentleman was the President of an enormous university.  The President appreciated the time and effort I put into answering his questions.
The President invited me to campus and speak with his team about online learning.
Long story short, the President and the University became a customer.  And all because I decided to go the extra mile.
Have Fun When You Go The Extra Mile And Explode Your Bottom Line
The true reward and success is the journey.  Have fun and get creative when you go the extra mile.
Your customers will be grateful.  You'll enjoy the process, and at the same time, explode your bottom line.
Remember the 'five to thrive.'
When you follow the five steps in this article, you begin to go the extra mile every day.
And like compound interest, over time your actions will help explode your bottom line.
I'll leave you with a quote from a wise man otherwise known as Martin Luther King.
No matter what your calling, follow King's advice so you can go the extra mile and explode your bottom line.
"If a man is called to be a street sweeper, he should sweep streets even as a Michelangelo painted, or Beethoven composed music or Shakespeare wrote poetry. He should sweep streets so well that all the hosts of heaven and earth will pause to say, "Here lived a great street sweeper who did his job well."
Here's to you and your success!
My Warmest Regards,
Jeffrey Feldberg