Passion. This seven letter word is the gateway to sustainable and massive success.
How do I know, you ask?
I've been on both sides of the ledger.
I built a profitable 8 figure business that, on paper, should have failed before it even started.
I've also built a business that lost 7 figures that, on paper, should have been a massive success.
What's the difference, you ask?
Passion.
If you're chasing after sweet success or looking to experience more success, this post is for you.
[tweet_box design="default" url="http://jef.tips/pFs" float="none"]Passion, not hustle, is your launchpad to massive success.[/tweet_box]
In this post, I bare all, at my expense.
I put myself under the microscope and share my biggest wins and losses with one goal:
Provide you the knowledge to unleash and transform your passion into sustainable success.
What I share in the post, I've never shared publically before.
What you'll read is not theory or from someone sitting on the sidelines.
The strategies I discuss for channeling your passion into success are the real deal.
My hope is that the frustration, pain, and setbacks I've encountered help you learn and prosper.
We'll start by exploring three companies I've started.
In each company, we'll look at the passion, or lack of it, and the path to success.
Case Study 1: Embanet – A Company That Should Have Failed If Not For Passion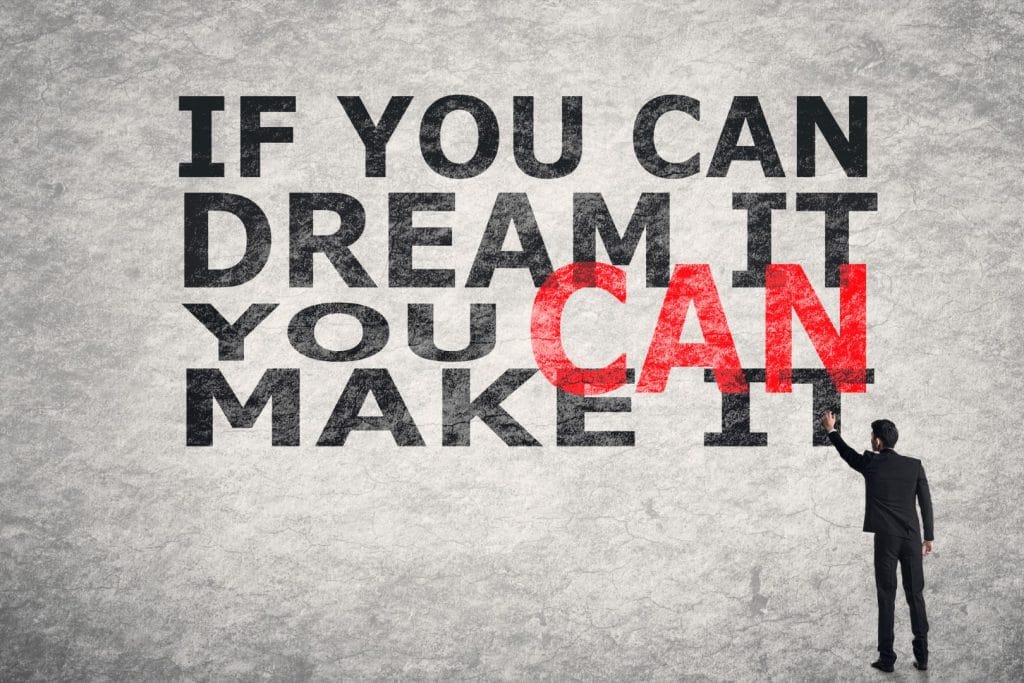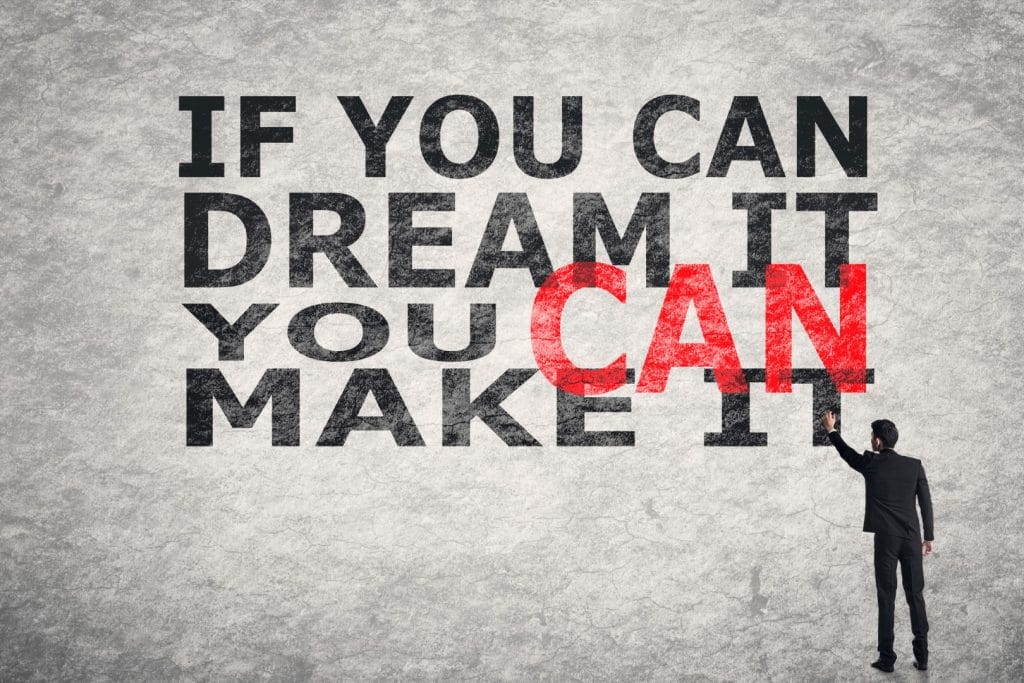 How could a kid right out of school with no money, experience or team create an 8 figure company?
That kid was me.
As I've shared here and here, Embanet was the eLearning company I launched out of my MBA program in 1995.
Embanet was born out of a need to solve a massive problem for MBA programs.
My MBA program was full of Type A personalities all striving for top marks. We met before and after classes, weeknights and weekends.
In the process, we stumbled on a recipe ensuring we were the worst group and miserable!
I started my MBA program with a full head of hair only to lose most of it from stress!
I was barely into my program when the thought of quitting or ending up in the hospital spurred me into action.
As a result, I created a system that allowed my group to work from anywhere, save time, enjoy the program and learn!
Today this sounds simple. But in 1993 the Internet was a few years away, and the only web was a spider's web!
My group went from the worst to the best and earned straight A's.
When I later introduced my system to the school, it spread like wildfire. It turns out we weren't the only one with this "problem."
In 2007 my business partners and I sold Embanet.
At that time partnered with top tier Universities to solve painful problems:
World class marketing to attract high-quality students in over saturated marketplaces.
Innovative development and design for interactive and engaging online courses.
The industry's best support and student services to keep students in their seats.
The Embanet Passion Factor That Led To An 8 Figure Business Success
For my business partners, myself and our team, we had a vibrant passion.  Our passion was to change the social fabric of society, one graduate at a time.
Embanet's students are working professionals with hectic lives.
Picture high ranking government officials, presidents of Fortune 100 companies, and single mothers.
Students in our programs had the potential to change society for the better.
Online education took this potential and transformed it into a reality.
I started Embanet out of my parents' attic.
By the time Embanet sold, it was operating out of a 52,000 square foot building that I owned.
I share this not to brag.
Believe me when I say, that if I earned a dollar for every mistake I made, I would give Fort Knox a run for its money.
Pun intended.
So how did Embanet lead the industry and beat its well-capitalized competition?
Our passion was our success, and our success was passion.
Embanet should have failed in every way.
Our competition knew this, as did my business partners and myself.
But what kept Embanet in the game was focusing our passion on solving a big problem.
It was our passion to serve and help that allowed us to create our marketing and enrollment services.
Passion helped us overcome massive failures and transform the experience into success.
The Power Of Raving Fans From Embanet's Passion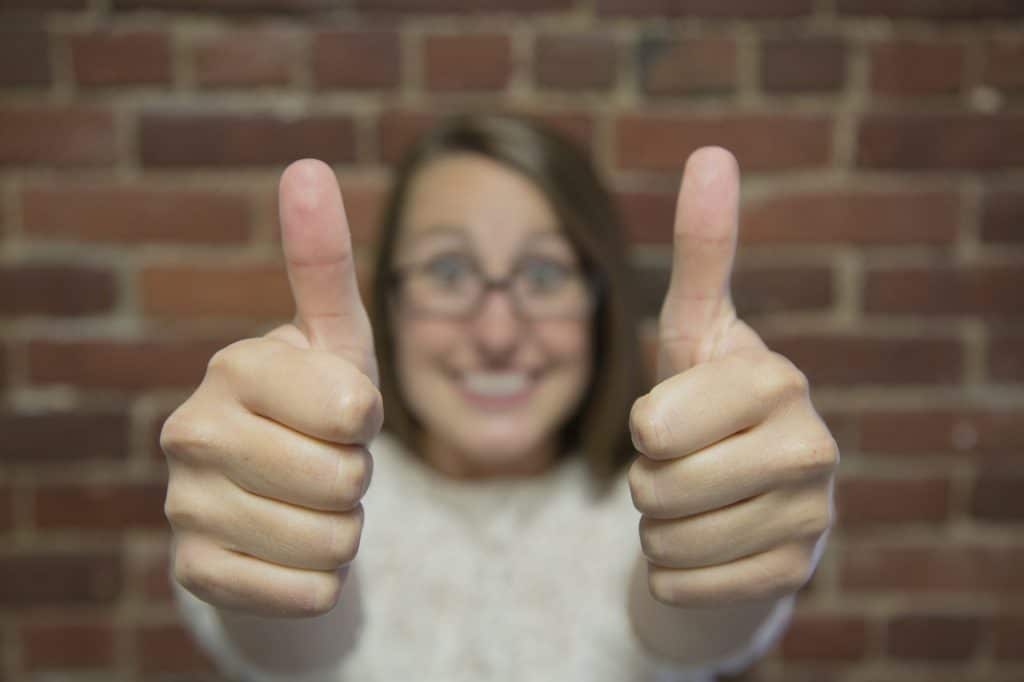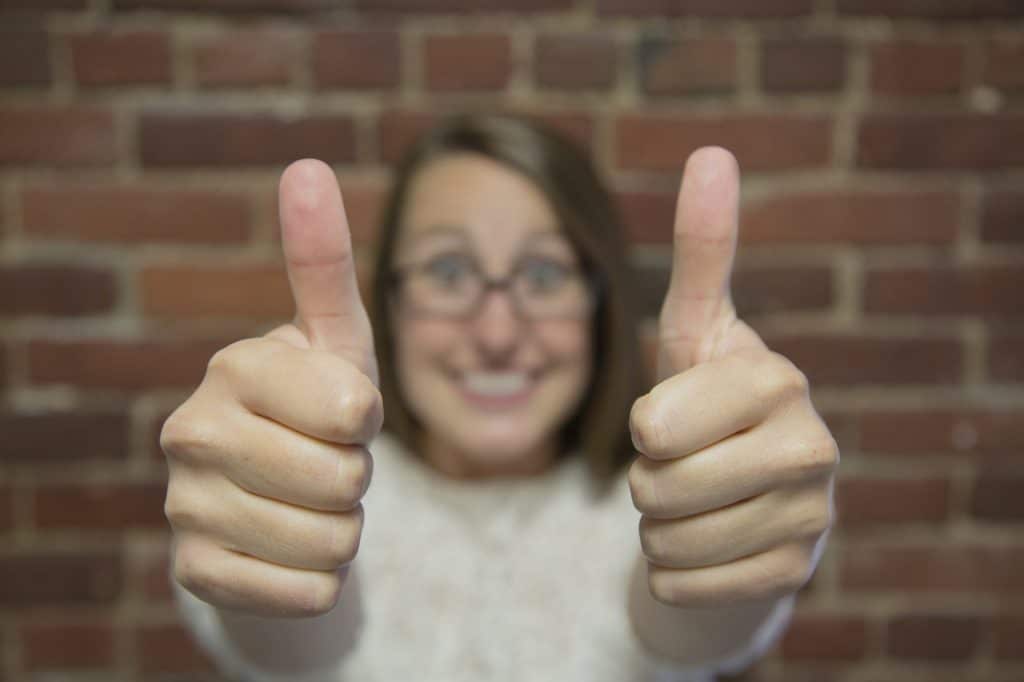 In  Embanet's early days we began working with the UCLA Extension program. Below is a testimonial from a student that speaks to our passion and vision:
I just wanted to thank you from the bottom of my heart for making UCLA available to those of us who would otherwise have no access to further education. 
I live in the Texas Hill Country, and we are blessed with sweet air, wild bluebonnets, armadillos, horned toads, chaparral, rattlesnakes and Lone Star Beer, but the odds of learning about scriptwriting from someone who makes a living at it were nil. 
Thanks to you and this miraculous thing called Embanet I can converse with and learn from a man who has written and been successful at what I could have otherwise only aspired to do."
If I become a successful screenwriter, I will not forget who paved the road. 
Here's to you, Embanet — God bless you and yours.  
–  C.R. Jones
Embanet enabled working professionals to change lives and society.
We achieved this through the education we provided and influence of working professionals.
I'm proud to say that Embanet exists today and continues to help change the social fabric of society.
One graduate at a time.
You can read the strategies and tools I used to build Embanet here and here.
I reveal the strategies I used to transform my passion into massive success later in this post.
Case Study 2: Total Health Diabetes – All Hustle And No Passion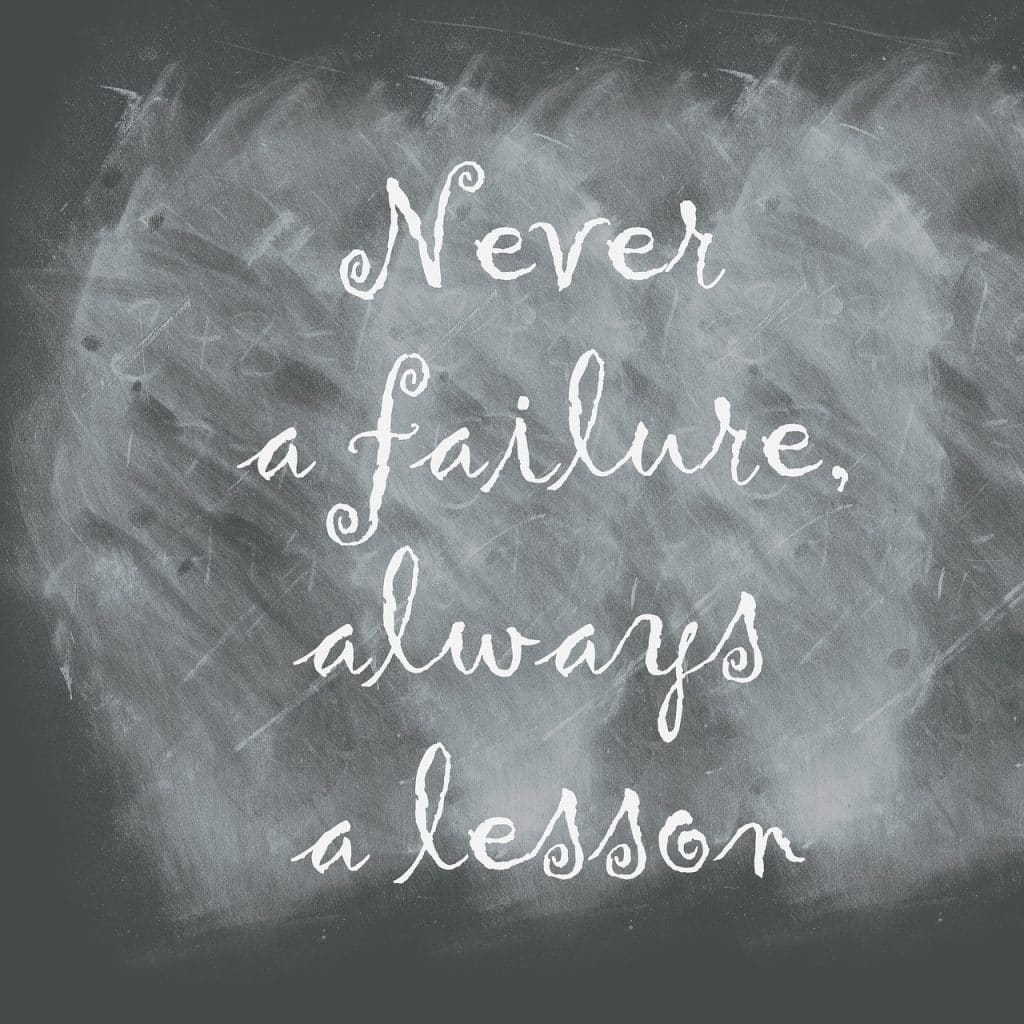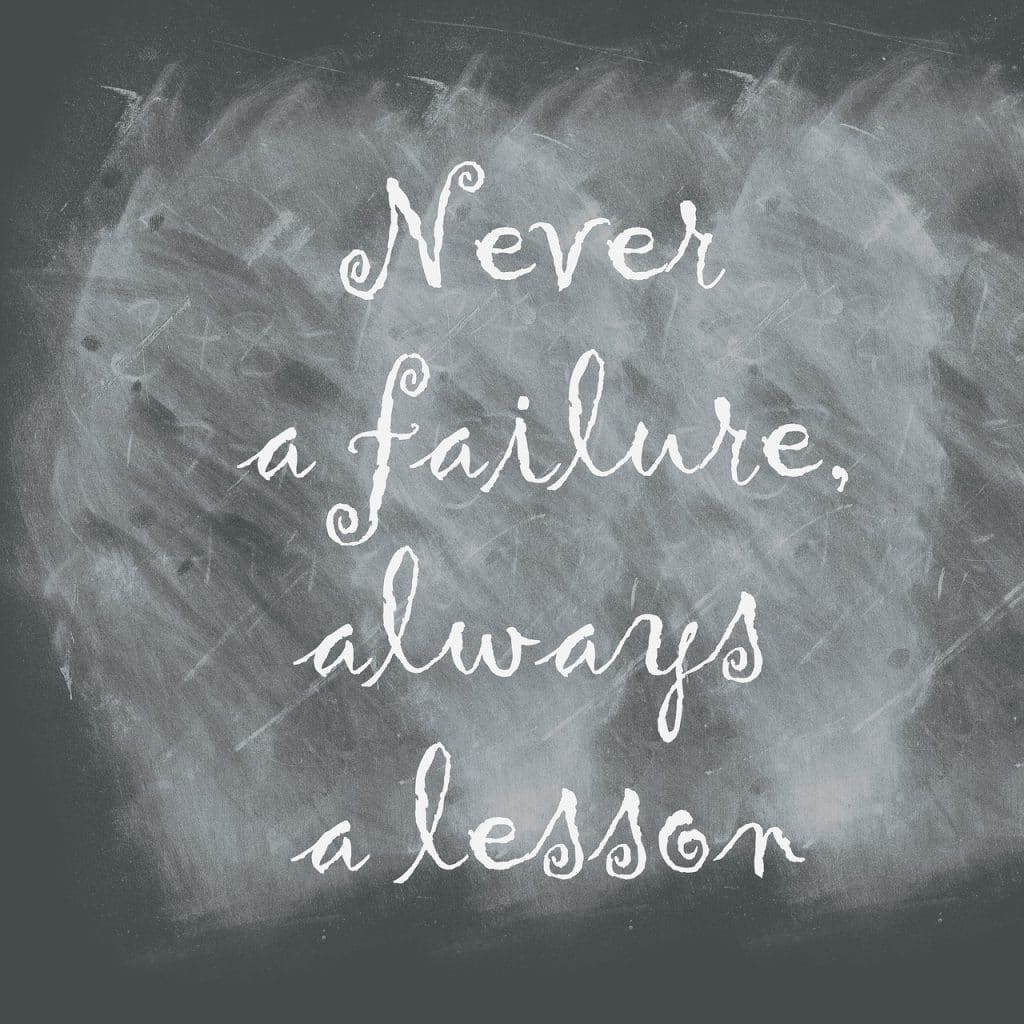 Shortly after the sale of Embanet, I launched my next company with the same business partner.
The company, Total Health Diabetes (THD), should have been a slam dunk.
THD had a license with Medicare. As a Medicare recipient, you received free diabetic supplies from THD.
And you didn't have to go the local pharmacy as the supplies arrived at your door through registered mail.
Unlike Embanet, I now had the experience, money, and team for THD.
In short order, my business partner and I launched a national sales team.
We created the best-of-the-best marketing materials, educational pieces, and packaging.
It wouldn't have surprised me if we won an award for a slick design and best educational system in the industry.
But even that wouldn't have been enough.
Here's the thing.
What do you get when you take greed, no passion, and writing checks because you can, not because you should?
A seven-figure loss.
THD sold for pennies on the dollar and was a complete bust.
But how could this be, you ask?
Great question. Let's dive in.
The Post Mortem On Total Health Diabetes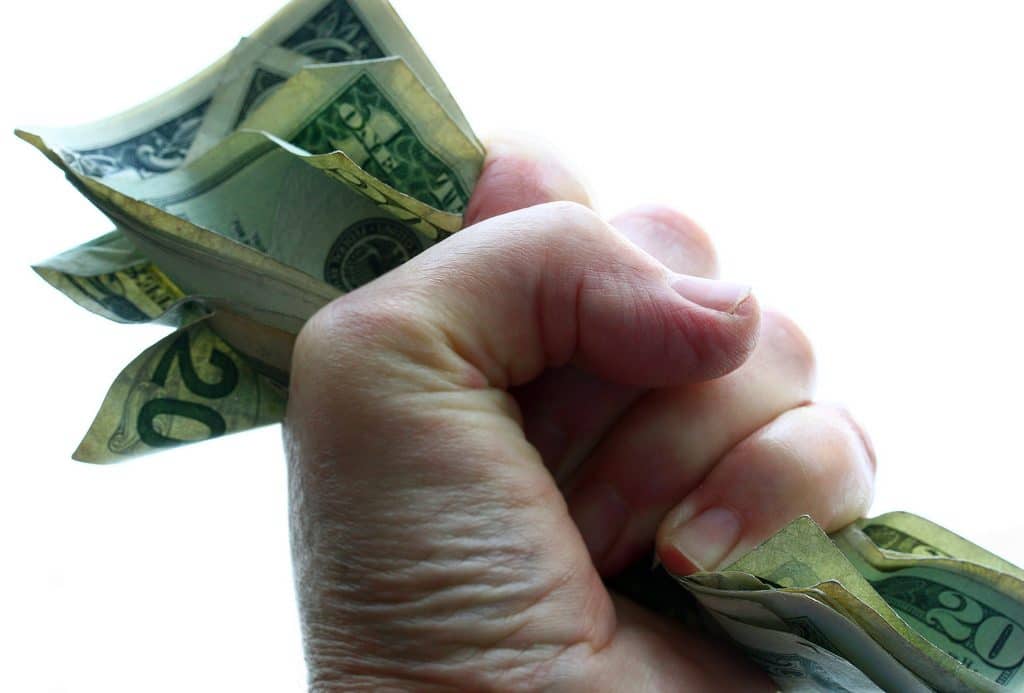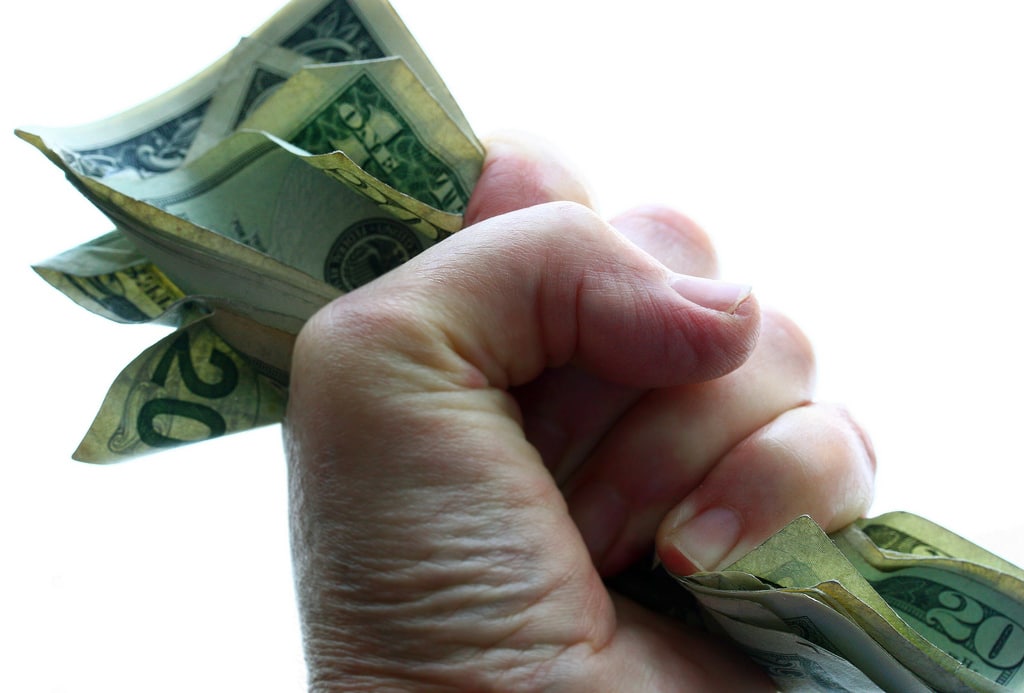 How did I go from creating an 8 figure company with high profits to another company that had a 7 figure loss?
Great question.
The answer:
Greed + Ego + No Passion = Massive Failure
Embanet's success was intoxicating.
My ego ruled the day. I believed any future company I launched would be successful.
I blame nobody but myself.
THD was a pure money play.
Greed and accumulation of money were my vision and driving factor.
[tweet_box design="default" url="http://jef.tips/pFs" float="none"]Chasing after money for the sake of money is a fools game you'll lose every time. Find your passion, and you'll find your success[/tweet_box]
Let's first talk about what THD had going for it:
A large problem affecting many people
A hard-to-get license with Medicare
Money in the bank
Experienced leadership
Hustle
Now let's examine what THD was up against:
Experienced competitors. Lots.
 An absentee owner
Focus on making money
It's easy to rationalize that experienced competitors led to THD's failure.
Sounds good, but I'm not buying.
Netflix was up against Blockbuster and won.
Myspace ruled the day when Facebook launched.
Zappos overcame fierce competition and convinced consumers to change buying patterns.
You get the picture.
THD's failure stems from my lack of passion.
Full stop.
End of story.
Yes, I hustled. I hustled for money.
[tweet_dis url="http://jef.tips/pFs"]When it comes to success, hustle is a poor substitute for passion.[/tweet_dis]
THD had the makings of success. Diabetes is a huge problem affecting many people. Solving a problem is the cornerstone of success.
[tweet_dis url="http://jef.tips/pFs"]When the passion is making money, and not solving a problem, you rob yourself of success.[/tweet_dis]
My formula for success is:
Passion + Solve Large Problem + Paid For Solution = Success
[tweet_dis url="http://jef.tips/pFs"]When you remove your passion, you remove your chance for success.[/tweet_dis]
Case Study 3: Corban Cigars – A Company All About Passion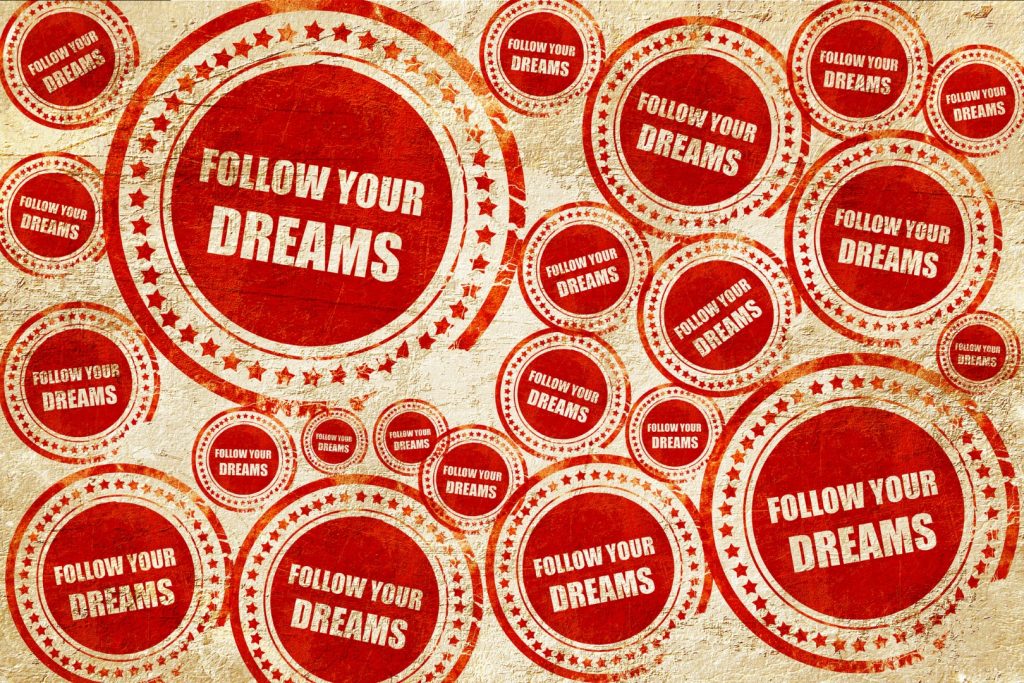 Corban Cigars is a company I launched with the same business partner from Embanet and THD.
I know what you're thinking.
Jeffrey, a cigar company, what gives?
Corban was intended to be a private blend for myself and my business partner.
Let me explain.
As we were building Embanet, there were days filled with painful setbacks. There were also days filled with sweet success.
A great cigar and conversation can transform a painful loss into a valuable lesson.
And a victory cigar to celebrate a win makes the win even better.
I call these moments, Magic Moments.
Life can be challenging and harsh at times.
Corban was born out from the idea to create the world's best cigar for the celebrating Magic Moments.
Here's where the passion kicks in.
For over a decade my business partner and I traveled to Latin America.
Picture two Gringos, not speaking a word of Spanish, in tobacco fields and blending rooms.
That was us.
Our quest was to learn how to craft, create and blend the world's best cigar.
There is no rational explanation for creating a private blend.
[tweet_box design="default" url="http://jef.tips/pFs" float="none"]When it comes to passion and matters of the heart there is no room for logic or reason[/tweet_box]
We followed our hearts.
We spared no expense or detail.
Imagine the finest aged tobacco, special aging techniques, and an exquisite taste profile.
Add to this handcrafted humidors, a special cigar enclosure for each cigar and a metal plaque.
This is Corban.
On April 27, 2010, the story should have ended.
A near decade-long quest with many failures culminated in a triumph.
Despite the odds, we crafted a cigar that made our heart sing.
It was time to celebrate.
Sometimes A Cigar Is Not Just A Cigar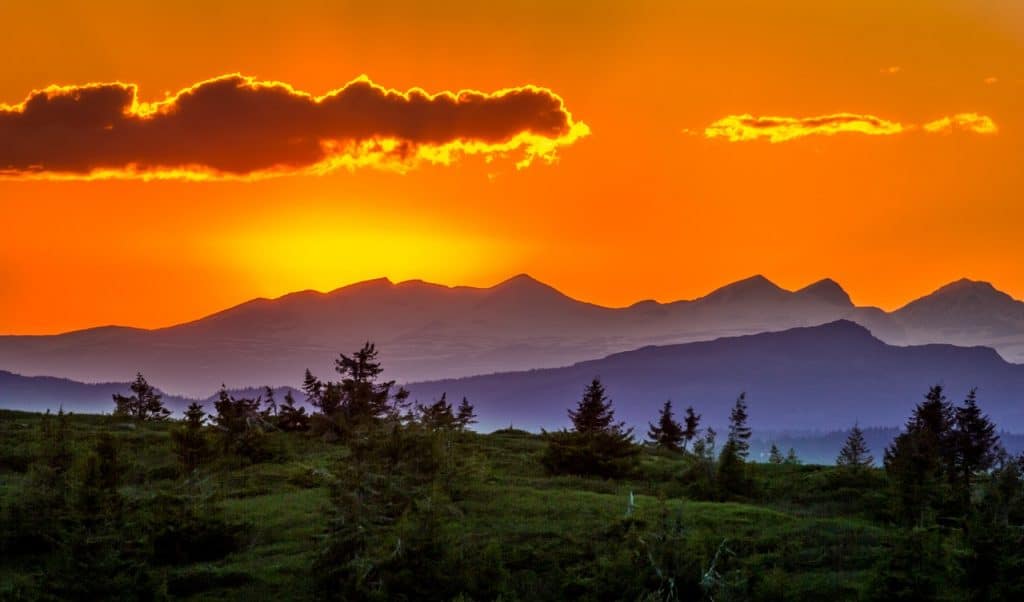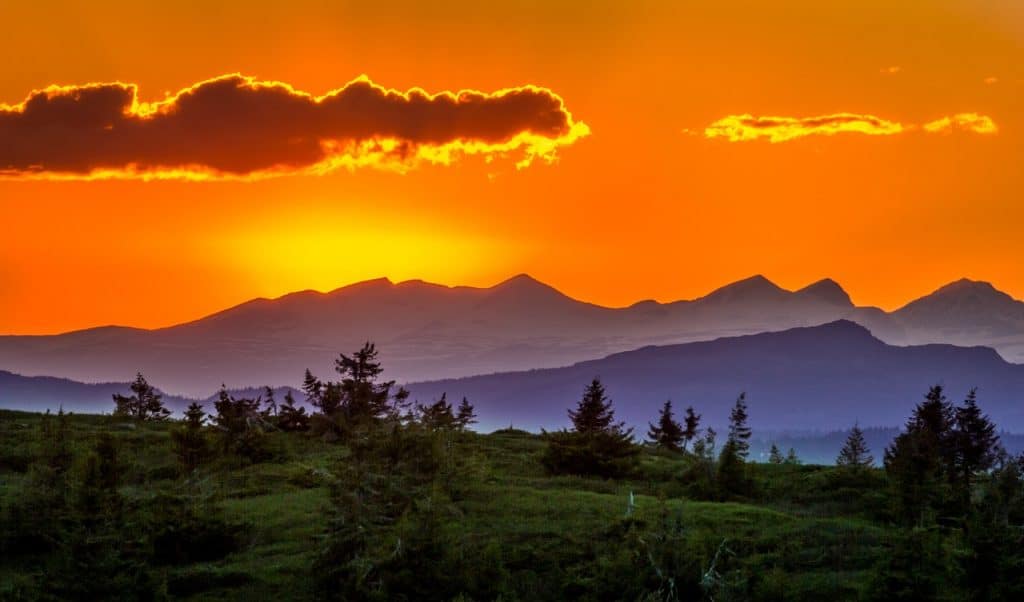 On a beautiful evening, we enjoyed the Corban Cigar with a few close friends and associates.
It was a Magic Moment.
It doesn't get any better than camaraderie, friendship, and the world's best cigar.
Over the coming weeks, we received emails and phone calls. Friends and strangers wanted to buy the cigar.
Selling our private blend to friends, let alone strangers, was never intended.
In fact, we only produced a limited number of cigars for our personal humidor.
But the calls and emails continued.
So the joke is, how do you become a millionaire?
You take a large fortune, and you buy a vineyard, yacht or start a cigar company!
We gave our best efforts to say 'no' and fend off the requests.
But, our new raving fans were as passionate about the Corban Cigar as we are.
Our solution was to create a VIP community that is by invitation only.
And since Corban only uses the best-of-the-best, the price for a Corban cigar is not for the faint of heart.
You cannot buy Corban in any retail shop.
To become a VIP member, you must know someone in the Corban community.
And even this doesn't guarantee access.
There's a waiting list of people to become part of the Corban VIP community.
We do not advertise.
Our VIPs come to us from word-of-mouth.
The Corban VIP community is a rich meeting ground.
New friendships formed.
Existing friendships deepened.
And camaraderie all around.
Most important, being part of the Corban VIP Community celebrates life's Magic Moments.
It doesn't get any better.
Lessons From The Intersection of Passion and Success
The three case studies in this post provide powerful insights for passion or lack of passion.
Let's talk about similarities.
All three companies involved my business partner and me.
Embanet and Corban Cigars came into existence from a passion for solving problems.
Both Embanet and Corban are passion companies that enjoy success.
The only company that lost, and lost in a big way, is THD.
THD was a play on greed and hustle.
THD had the potential to solve a massive problem.
Lack of passion led to the failure of THD.
Both success and failure leave clues.
Let's take a deep dive on seven success secrets that result because of passion.
Success Secret 1: Passion Alone Isn't Enough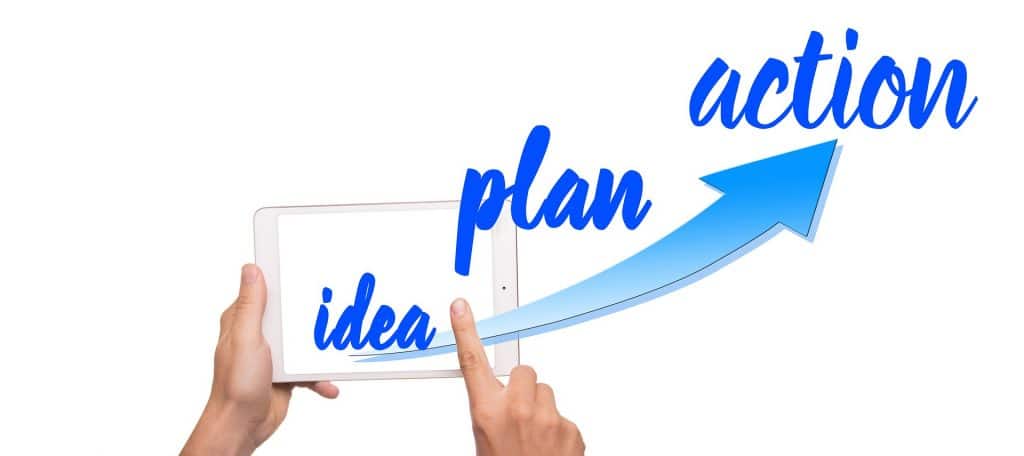 Passion on its own does not guarantee success.
Many people have heard the sentiment that if you can find your passion, you'll find your success.
But this is a partial truth.
John Boitnott has a great article where he interviews Tony Robbins on this topic.
The article shares that the following mistakes can happen from passion:
You fall in love with your product and miss what the competition and marketplace are doing.
Not understanding what the ideal customer wants.
Failure in both points above has you miss the boat on how to market to your ideal customer.
When you're blindsided by passion alone, you miss out on the 'irresistible offer.'
Writer and entrepreneur Terri Trespicio agrees.
Trespicio's suggests that you channel your passion into solving problems for creating success.
Trespicio is right on target when she says:
"When you realize that other people need what you have and are desperate for and willing to pay for it, you'll be blown away."
Click on the picture below to hear Trespicio's TedTalk .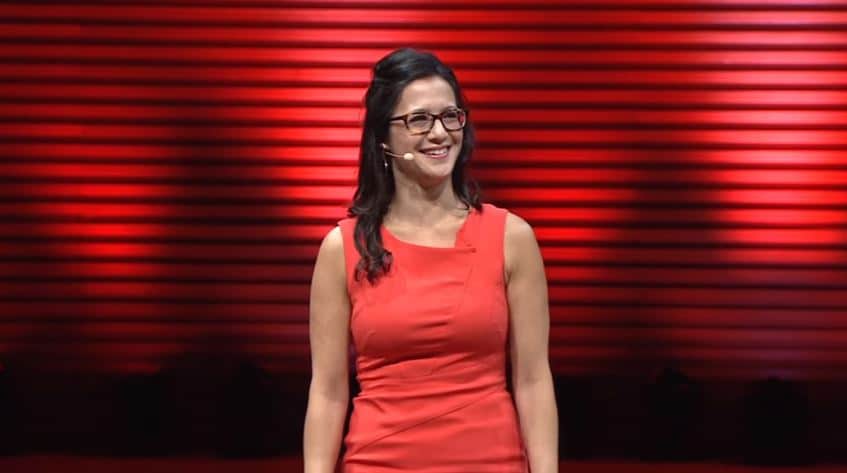 The Intersection of Passion And Success
The Intersection of Passion and Success is where you want to be.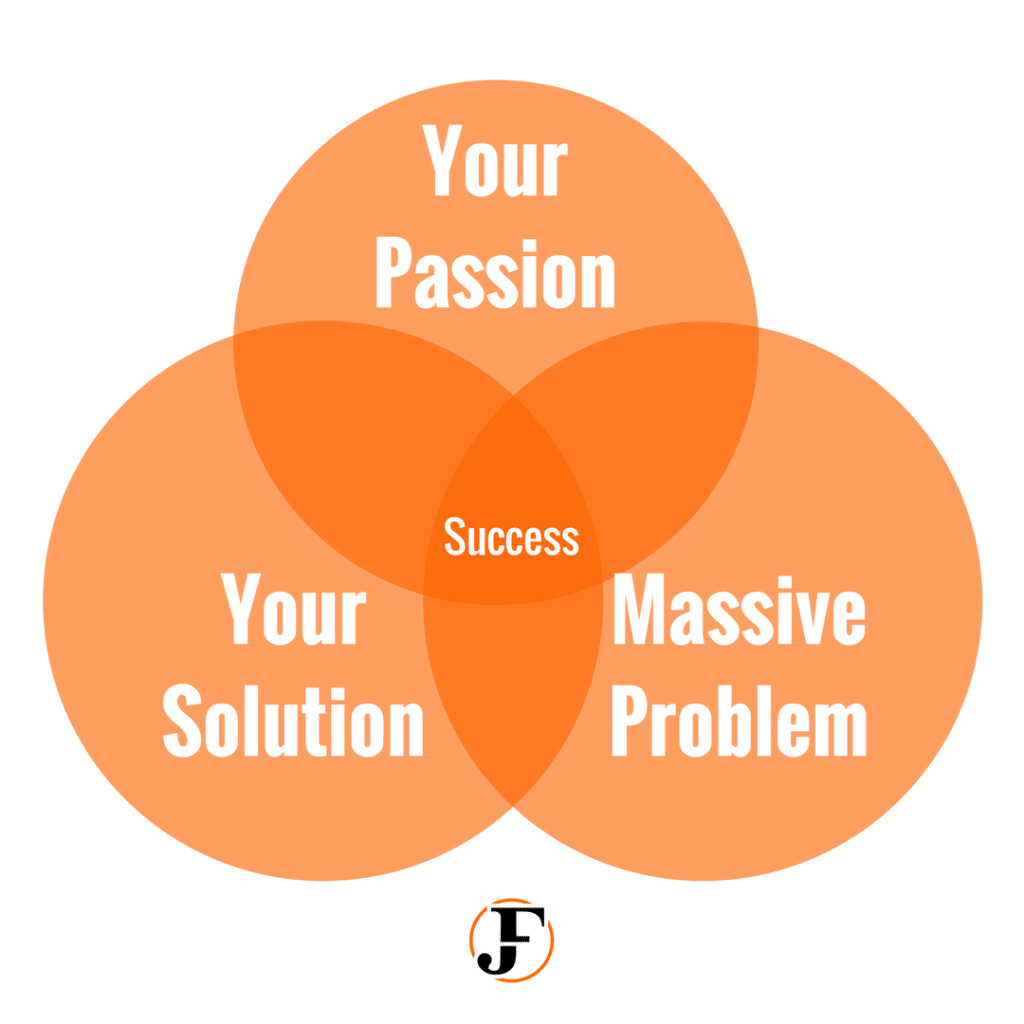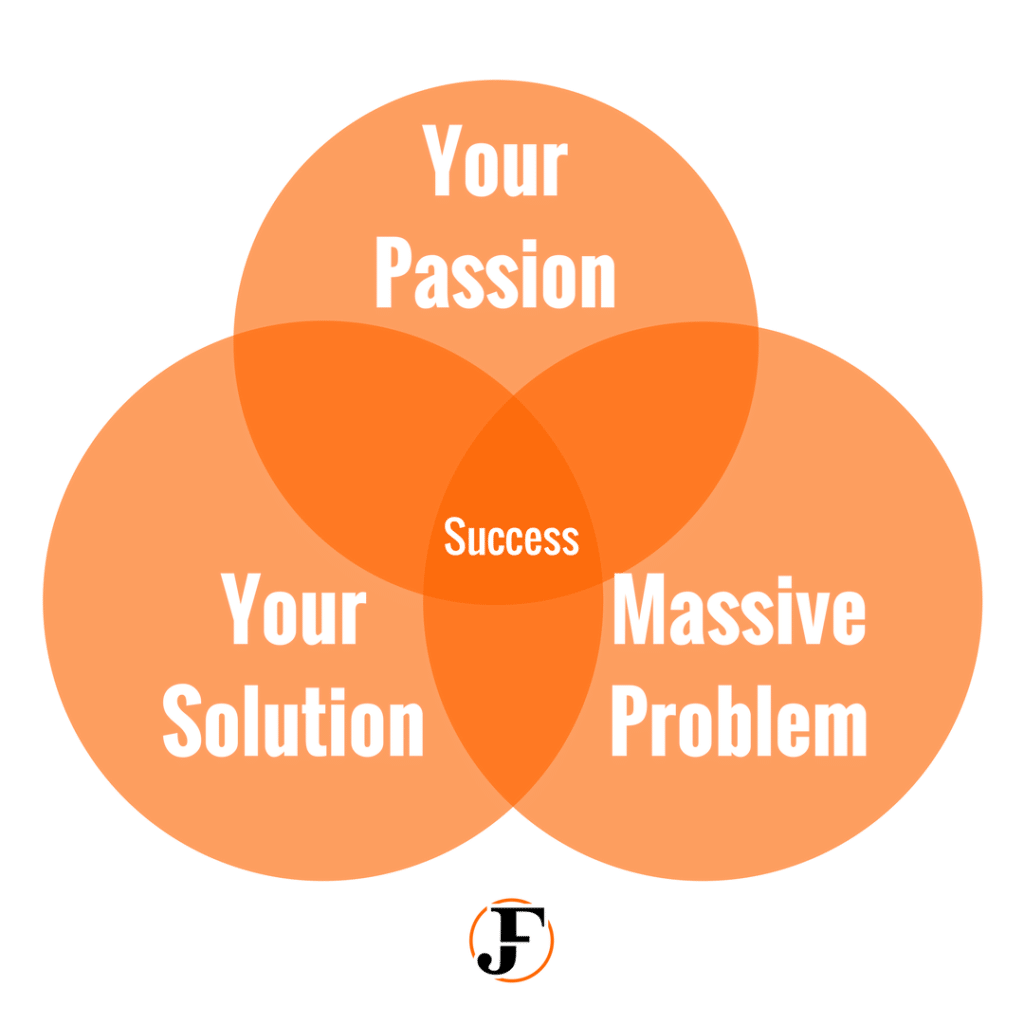 The formula for success is as follows:
Passion + Massive Problem To Solve + People Who Pay = Success
Let's revisit Case Study #1, Embanet.
In general, my passion is a combination of helping people, technology, and education.
By itself, my passion is not enough for success.
I channeled my passion when I was having a miserable time in my MBA program.
My solution to my problem became Embanet.
And Embanet solved a massive problem for schools who were willing to pay for the solution.
But even this may not be enough for massive success.
My massive success came after I made two changes:
Expanded from MBA programs to the larger continuing education marketplace.
Added marketing, enrollment and student retention services to my solution.
Embanet represents the intersection of 'Your Passion,' 'Your Solution,' and 'Massive Problem.'
This intersection is the sweet spot where success occurs.
On the flip side, THD has a massive problem and a solution. But the passion was missing.
And the result was a 7 figure loss.
Painful.
But a great example of why success requires passion, a massive problem, and the right solution.
[tweet_box design="default" url="http://jef.tips/pFs" float="none"]Success happens when passion solves a massive problem that people are willing to pay for[/tweet_box]
Last but not least is Corban Cigars.
The passion for cigars that myself and my business partner have, in and of itself, is not enough.
Our desire was to commemorate and celebrate Magic Moments.
Our solution was crafting a high-quality cigar with an exquisite taste profile.
Corban drips passion while incorporating a lifestyle that speaks to our community.
While this all sounds great, and it is, it begs the question of how do you channel your passion?
Success Secret #2 – How To Find And Channel Your Passion Into Massive Success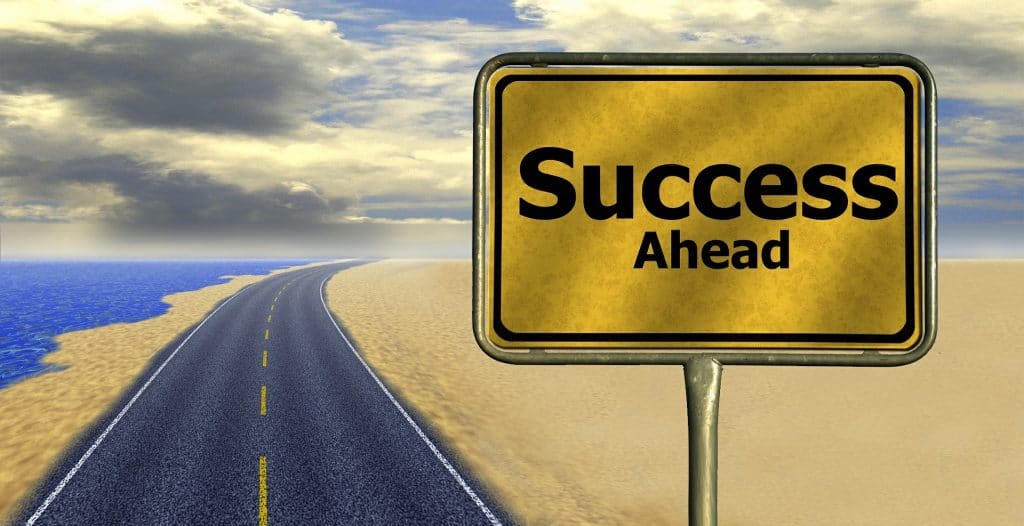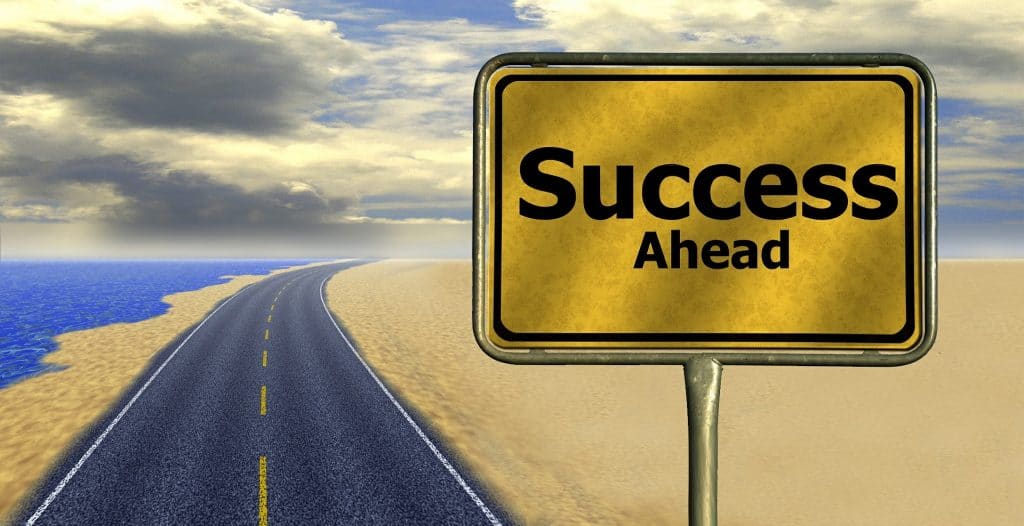 "There is no passion to be found playing small—in settling for a life that is less than the one you are capable of living." – Nelson Mandela
So, you ask, how do you find your passion that can make a difference, change lives and bring you success?
Great question.
I'll answer with a story and a question.
Imagine that …
You learn that a long-lost relative you never knew passed away.
You are the sole heir to the estate which is worth billions of dollars.
At first, you have your fun.
You travel around the world, first class.
You buy all the material possessions you've always dreamed of enjoying.
You've visited more tropical paradises than you care to count.
You're tired of hanging out on beaches.
You're now bored and ready to do something.
So let me ask you a question.
Since you can now do anything that you want and have no need for money, what will you do?
The answer to this, my dear reader, is the start of finding your passion.
Here are a few tips:
You don't need the money so you can do whatever you want to do
Think of something that you're fascinated with and want to spend more time doing
Whatever this activity is, does it make your heart skip a beat? Are you obsessed with it?
If you answered 'no,' keep on digging.
When you have your answer, we're ready to reveal success secret three.
Success Secret #3: The Passion Formula For Massive Success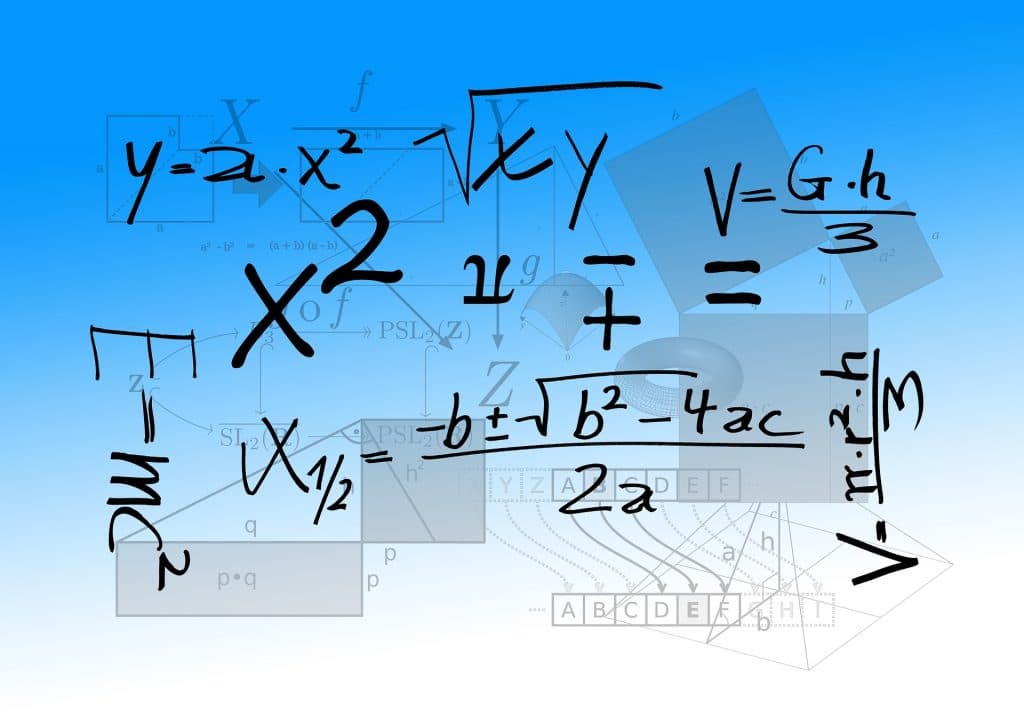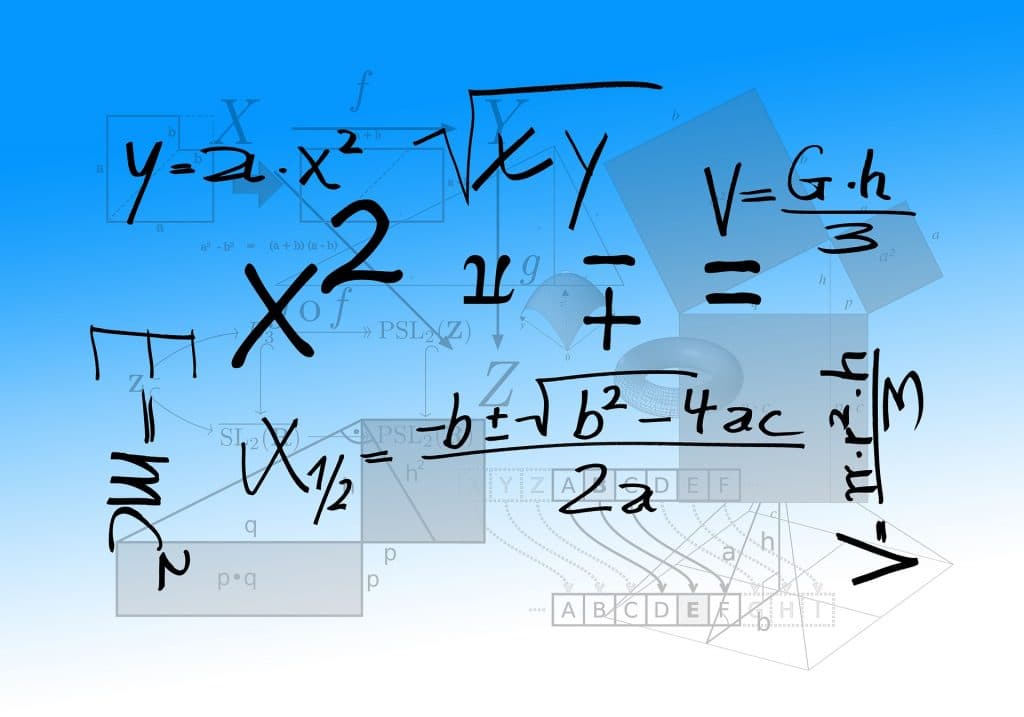 Let's revisit our passion formula for massive success:
 Success = Passion + Massive Problem To Solve + People Who Pay
Why is passion so important?
For starters, passion is the cornerstone of all success.
Lately, I hear and read a lot about 'hustle.'
I'm not buying.
Hustle without passion is just hustle.
Passion trumps hustle every day of the week, including Sunday.
[tweet_box design="default" url="http://jef.tips/pFs" float="none"]Your passion helps you overcome failure and guides you towards success[/tweet_box]
And here's why.
Every entrepreneur experiences massive failure, rejection, and difficulty before breaking through to success.
It's your passion that keeps you in the game and steers you towards success.
Catherine Clifford writes a beautiful article exploring the number of failures people experience.
And these aren't just any people.
Check it out in the picture below.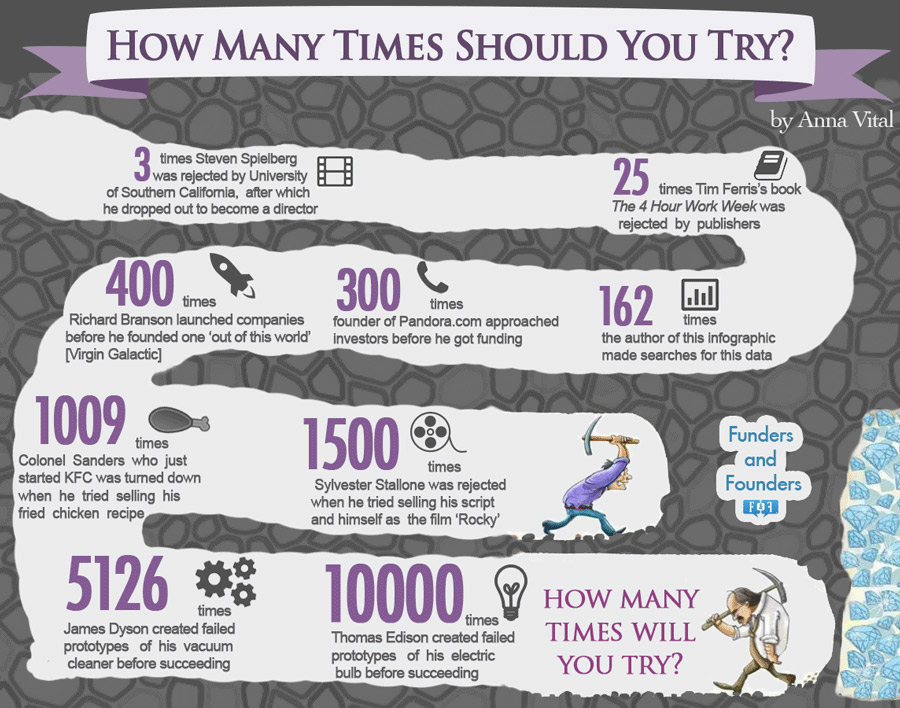 Case in point is Sylvester Stallone.
It was Stallone's passion that got him through 1,500 rejections before his Rocky script was picked up.
Stallone broke and with a bank balance of $100, wouldn't sell his script unless he starred in his film.
Crazy?
Absolutely.
But Stallone's passion had him play the long game.
If Stallone were only about the hustle, he would have sold out well before 1,500 rejections.
And the Rocky character that we now all know and love, would not have been Stallone.
Stallone's secret to success is his passion.
Passion, and passion alone, kept Stallone in the game long enough to break through and succeed.
Success Secret #4: Passion Is A Lifestyle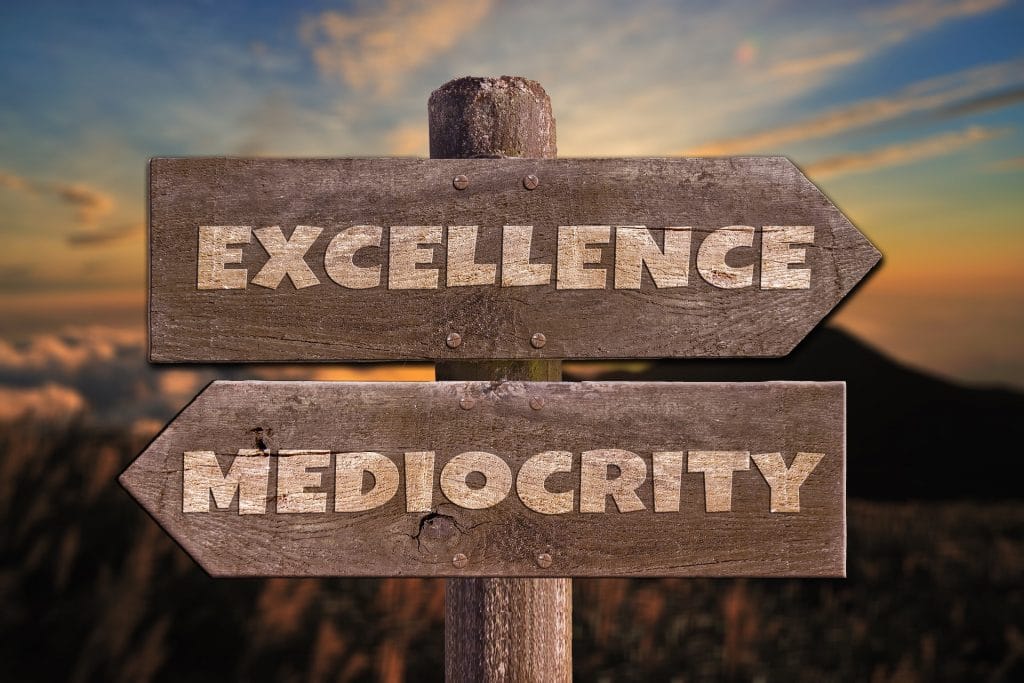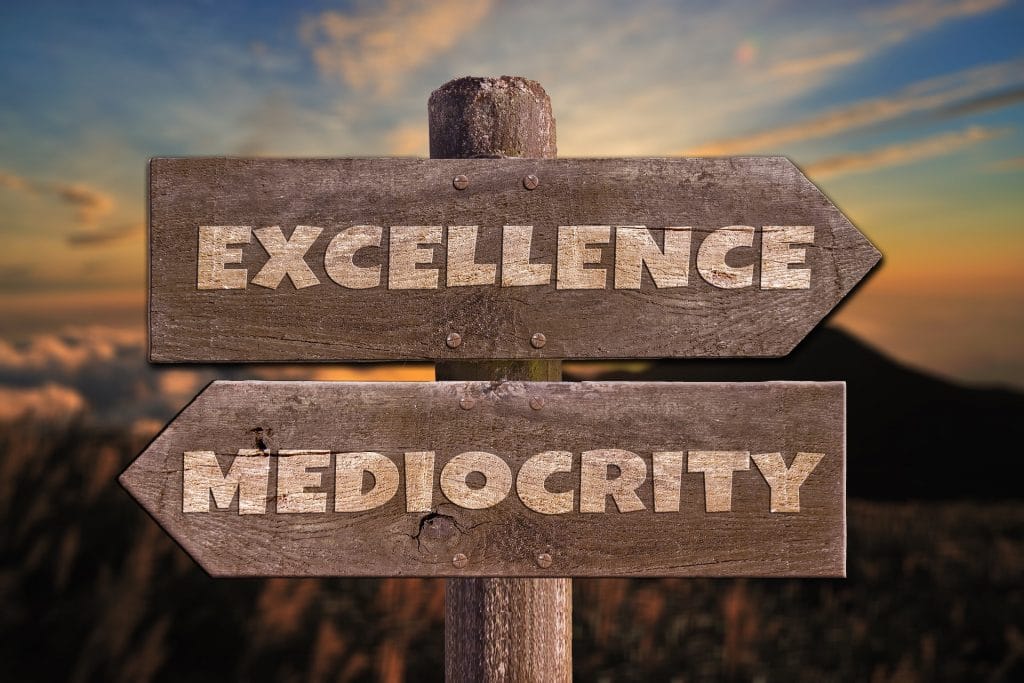 For massive success incorporate passion into everything you do.
Web strategist and digital marketer Sam Oh writes a great article on three types of passion.
Oh contends that if you have all three of these passions you are, in his words, "near unstoppable."
What are these three types of passion, you ask?
Passion for your work
Passion for excellence
And last but not least, passion for life
These three types of passion create an unstoppable work ethic that leads to success.
Just ask Mike McDerment, co-founder of the accounting software FreshBooks.
This article shares McDerment's passion for serving and helping people through FreshBooks.
McDerment's passion is to make accounting software easy for small business owners.
FreshBooks is as passionate about customer service as it is about its software.
McDerment walks his talk. Every new hire at FreshBooks spends their first month in customer service.
The result.
Every FreshBooks employee provides customer service.
And when it comes to those annoying phone trees you love to hate, FreshBooks has none.
McDerment shares, " if anyone phones us and they don't get their call answered in four rings, every phone rings in the company until they get service."
Wow!
It's little wonder that over 10 million people have used FreshBooks.
McDerment and his passion have transformed an industry.
And in so doing, FreshBooks has well-established competitors on the run.
When it comes to passion driving success, McDerment and FreshBooks says it all.
Congratulations, Mike and the FreshBooks team!
Success Secret #5: Fuel Your Passion With Consistency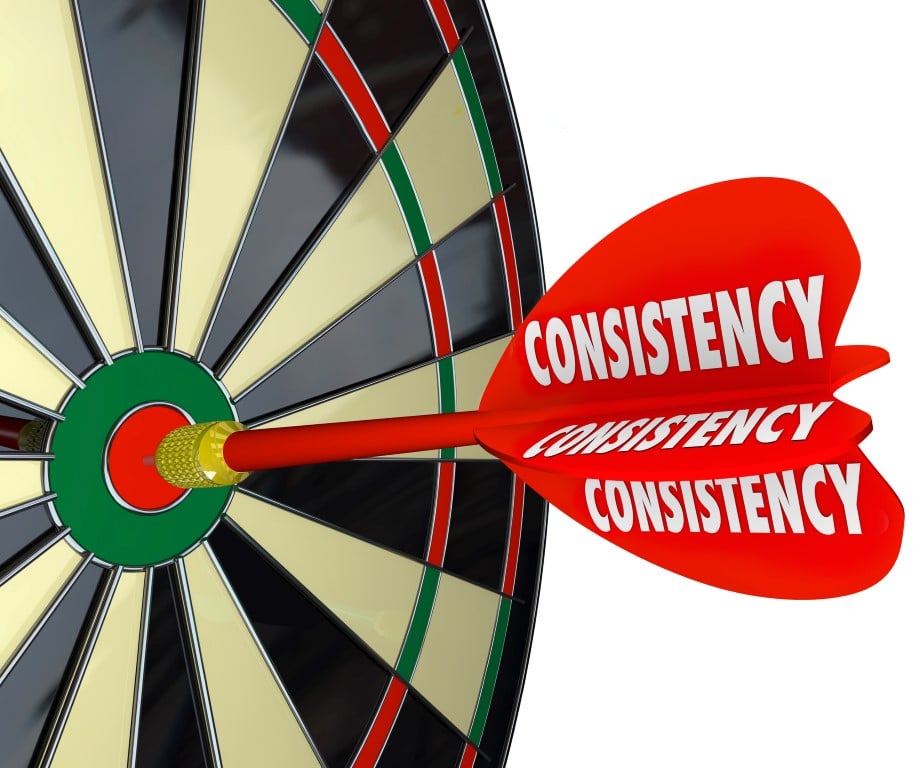 Fuel your passion with consistency to create your massive success.
[tweet_box design="default" url="http://jef.tips/pFs" float="none"]Intense Passion Combined With Applied Consistency Creates Unbeatable Success[/tweet_box]
Spoiler alert.
The path to success, even when it's packed with passion, is often boring, grueling, and hard.
You'll hate certain parts that you'll need to do.
And forget about success.
Success comes later.
It's the day-in-day-out routine that moves you towards success over time.
And this is where passion comes in.
I've lost track the number of times I thought about quitting both Embanet and Corban Cigars.
But it was my passion that not only kept me in the game but had me apply consistency to my routine.
Passion, for myself, my business partners and the team at Embanet is what kept is in the game when we failed.
It was our consistency that won the day. Big time.
If not for my passion, I would not have lasted through the daily grind at Embanet.
And actions speak louder than words.
THD did not make my heart skip a beat. I lacked the passion.
And a 7 figure loss followed.
It's not a coincidence.
My lack of passion at THD has me on the sidelines for performing the boring but needed consistent tasks.
How To Apply Consistency With Passion For Your Success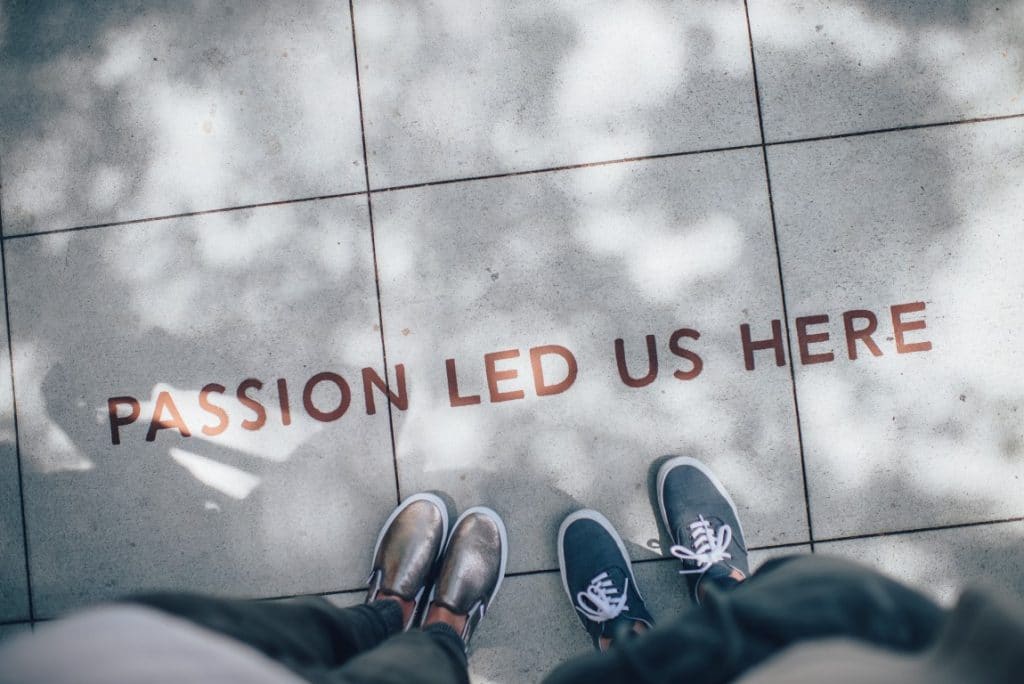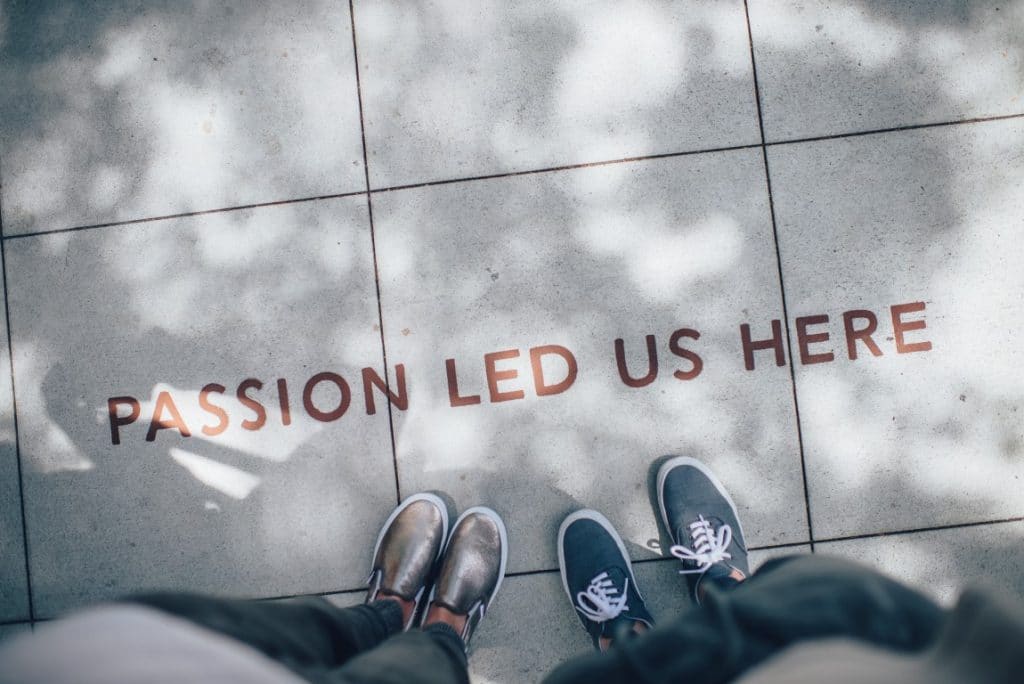 Success master Tony Robbins nails it when he says:
"It's not what we do once in a while that shapes our lives. It's what we do consistently."
Consistency is the fuel for your passion, which in turn, generates your success.
To ensure your apply consistency, ask yourself these questions:
What's the problem I'm solving and goal I'd like to achieve?
To achieve my goal, what actions do I need to take?
Of the actions required, are there any actions that I need to perform daily?
What daily rituals can I create to support my success?
What actions should I NOT DO?
When I get bored or frustrated, what can I do to keep me focused?
Is my schedule set up to support the time I need to perform these daily activities?
What's the optimal time to do these activities and do I need to change my schedule to do this?
What can I do to ensure that my family, friends, and people I interact with know what I'm doing to support me?
Doing what's right isn't doing what's easy.
The same when applying your consistency to your passion for creating your success.
Set your expectations that a good part of your time is doing what's needed and not what's easy and fun.
And if you're thinking about multi-tasking, don't even go there.
Multitasking is another fool's game. You'll lose every time.
You can read about why multitasking doesn't work in this post.
Success Secret #6: How Passion Gives You The Conviction To Say 'YES' When Everything Else Says 'NO'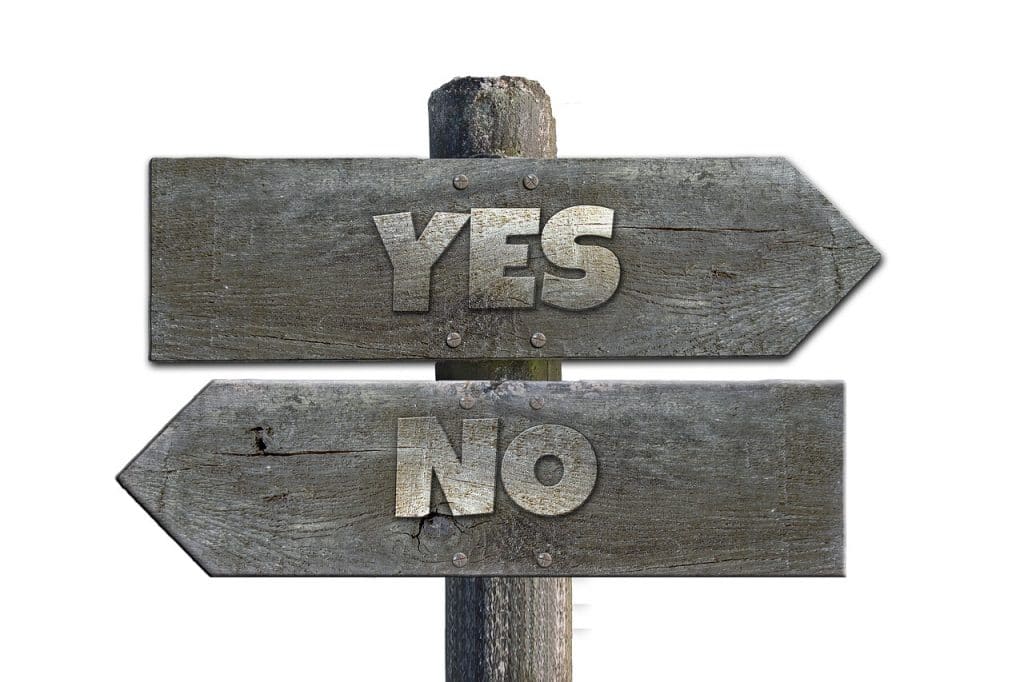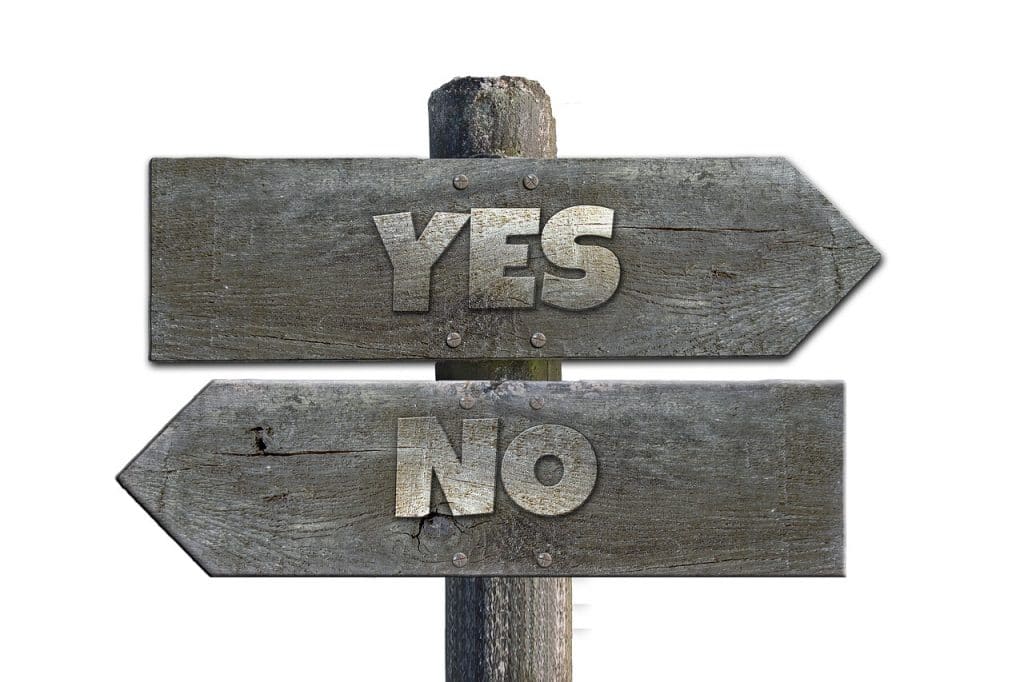 There is no passion to be found playing small—in settling for a life that is less than the one you are capable of living. – Nelson Mandela
Most if not all entrepreneurs find themselves alone in their convictions.
Often, well-meaning people encourage you to stop what you're doing and get back to 'reality.'
Those well-meaning people are right if you desire a life of mediocrity.
Had I listened to the well-intentioned naysayers, I would be working in a j.o.b. that I would hate.
I would have the proverbial pat on the back from those around me for doing the "responsible" thing.
It's exactly at this juncture that passion enters the scene.  Passion is the only thing standing between you moving forward or giving up.
[tweet_box design="default" url="http://jef.tips/pFs" float="none"]Passion Gives You The Conviction To Move Forward When Everything Else Says Stop[/tweet_box]
And when it comes to failure, know that your so-called failure is your best opportunity for success.
This post shares how to transform your failure into a brilliant success.
And if you're still not convinced, read this post and learn the traits of rich and successful people.
Think I'm off base in what I'm saying?
Let's put it to the test.
How Elon Musk's Passion Is Creating The Future And His Success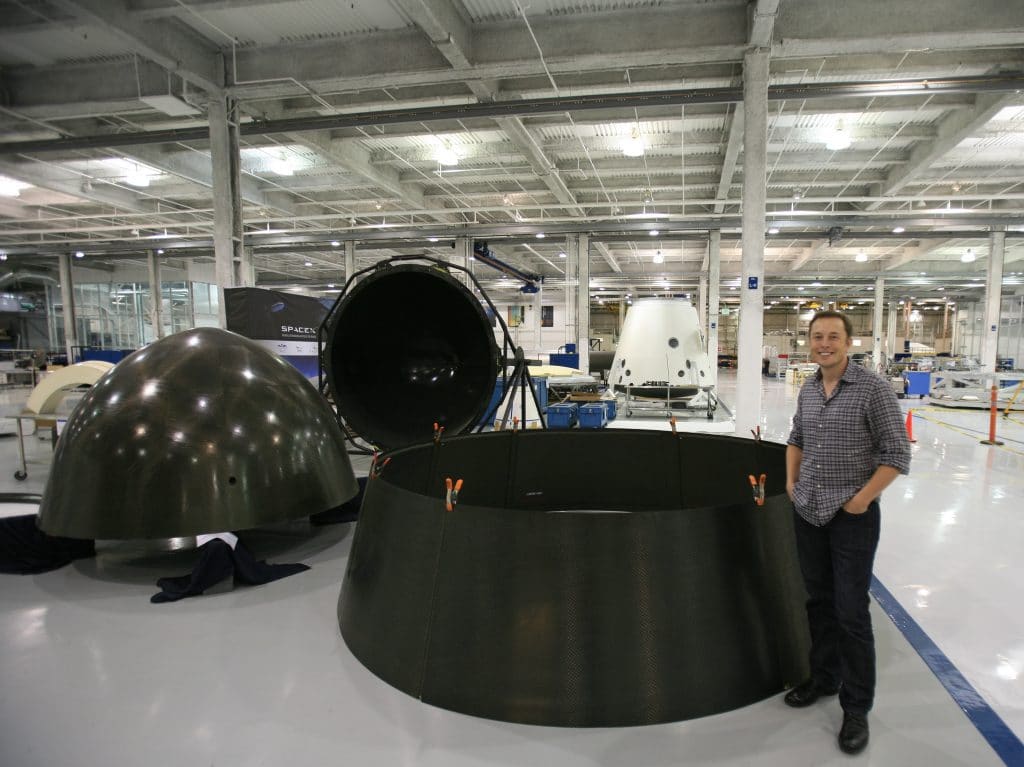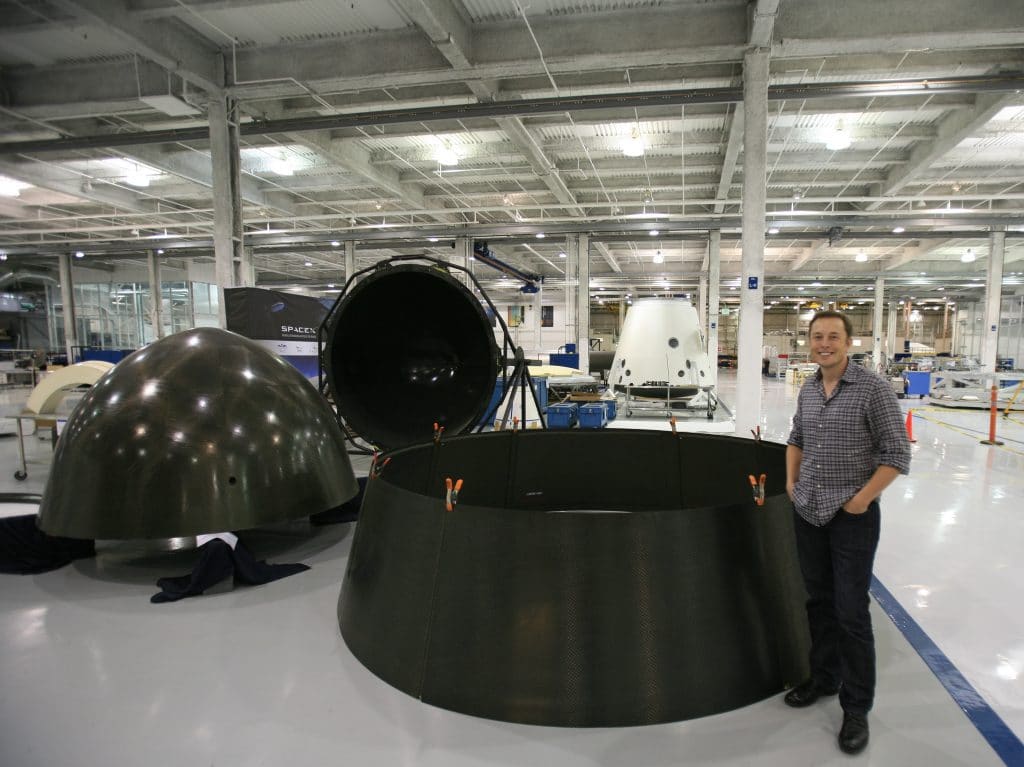 Look no further than Elon Musk.
By the time Musk sold PayPal he was successful and rich.
For most people, this is where the story would end. A life of luxury, financial security, and enjoyment.
Except if you're Elon Musk.
Musk started Tesla, SpaxeX and Solar City.
OK, you say, so Musk is a serial entrepreneur.
But according to this article, Musk borrowed money to pay the rent.
Yes, you read that right. A billionaire is borrowing money so he could pay the rent.
But let's not miss the bigger point.
Musk has no experience in building a car or rockets that go into space.
How could it be that Musk promised NASA he could build a rocket faster, better and cheaper than NASA?
How could it be that Musk can compete against the 'big boys' with an electric car for the masses?
Impossible, you say.
How could an outsider who has never produced a car think he can do this, you ask?.
For more experienced people have tried what Musk is attempting and failed, you say.
And you're right on all counts.
Let's take a quick side step for a moment.
The Bumblebee's Passion For Flight
Physicists confirm it's impossible for the bumblebee to take flight.
And while the physicists are right in theory, there's one problem.
A big one.
Nobody told the bumblebee, which as you well know, defies physics every time it takes flight.
It's the same with Elon Musk.
Musk's passion had him double down and invest his fortune into his new startups.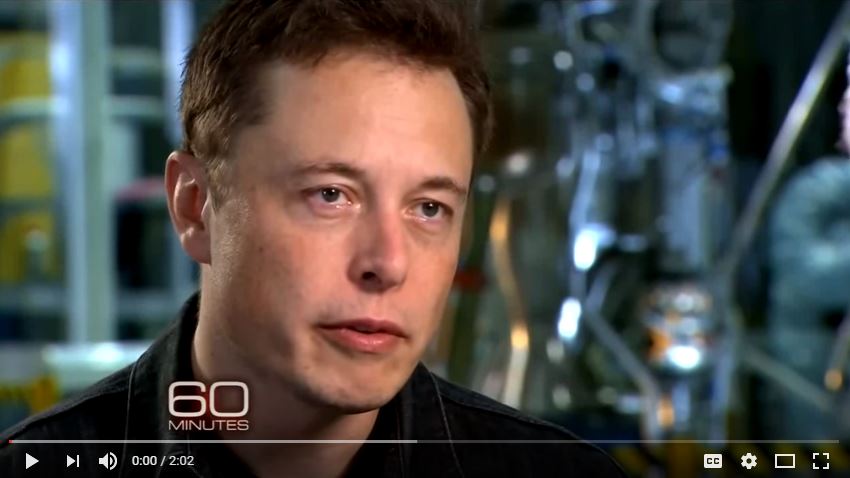 Click on the picture above to watch an interview with Musk.
Musk almost breaks down and cries when he talks about his passion and vision for SpaceX.
The naysayers are telling Musk he's wrong and should stop SpaceX. Even former NASA astronauts think Musk is wrong.
According to the interview, these very NASA astronauts inspired Musk to do what he's doing.
But know this.
Musk's passion fuels his conviction to move forward when everything else says stop.
If Musk were doing the now trendy hustle, there would be no Tesla, SpaceX or Solar City.
Oh, by the way, at the time of this writing Tesla is worth $56 Billion.
Passion is everything.
Will Musk succeed?
Time will tell.
It always does.
But either way, Musk, is following the advice from Vincent VanGogh who said:
 "I would rather die of passion than of boredom."
Success Secret #7: How Passion Helps You Develop Lifelong Success Habits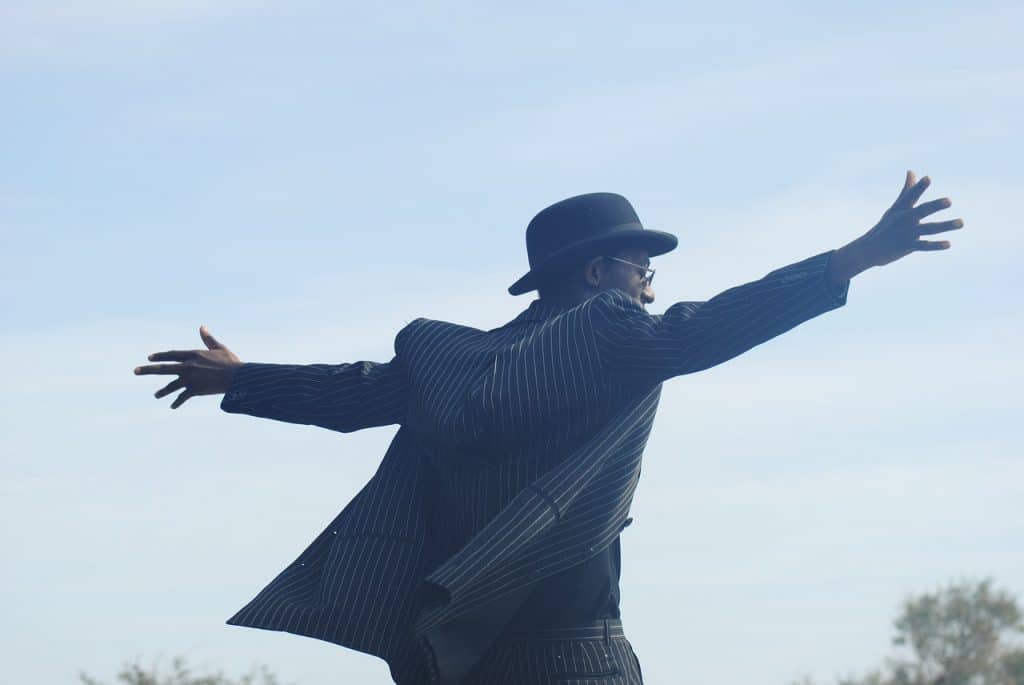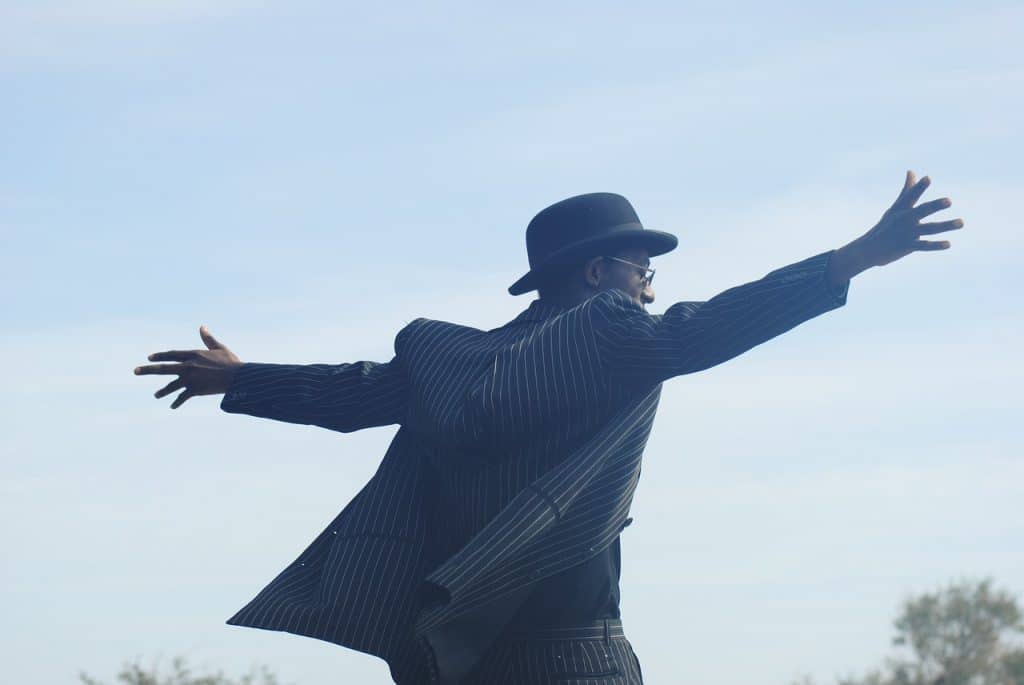 Anything worthwhile takes effort, including channeling your passion into your success journey.
I've revealed how passion is the starting and ending point of success.
One unintended but incredible benefit are the lifelong habits you'll develop.
And these habits, in turn, help you generate even more success through your passion.
Sue Ellson, a writer and business consultant, penned a great article for SuccessStory on this topic.
Ellson writes that when you focus your passion on solving problems you also:
Grow and learn because you want to improve
Move on from issues and forgive
Start at the bottom and work your way up
Work hard
Share your talents and help others
Accept help to ensure you get to your goal
Challenge your views and change
For all the details, you can read the article here.
[tweet_box design="default" url="http://jef.tips/pFs" float="none"]Passion has the power to help you move mountains on your journey to success[/tweet_box]
Full disclosure.
I'm an introvert.
But my passion has me an extrovert when I'm on a mission to solve a problem and change lives.
And this is where hustle and greed fall short.
Think back to my example of THD.
THD had the money, same partners from Embanet, and a massive problem to solve.
But greed and hustle for the sake of hustle led to its ultimate downfall.
Conclusion
Massive success comes when you channel your passion into solving a problem.
But don't confuse passion for passion's sake. Passion on its own will not have you successful.
Find a massive problem you're passionate about solving.
Ensure there are enough people affected by this problem and pay you to solve it.
And that, my dear reader, is the start of something wonderful.
[tweet_dis url="http://jef.tips/pFs"]Being an entrepreneur is an excuse to help people solve problems through your passion[/tweet_dis]
Passion transforms your visions, dreams, and goals into reality.
Funny man George Burns once said:
"I'd rather be a failure at something I love than a success at something I hate."
You have the formula of how to channel passion into success through solving problems.
May your passion change lives for the better and have you enjoy sweet success while you're at it.
So what are you waiting for?
Here's to you and your success!
Your Raving Fan,
Jeffrey Feldberg